News story
Review of UK Anti-Doping launched
Call for evidence underway on the role of UK Anti-Doping as part of review of the organisation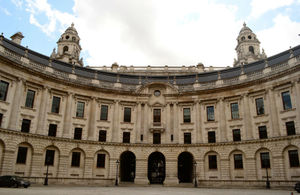 The government has today launched a call for evidence on the role and responsibilities of UK Anti-Doping (UKAD).
The results will form part of a review on UKAD's status as a DCMS-sponsored Non-Departmental Public Body, and whether its functions are appropriate. The review will then go on to consider the efficiency, effectiveness and governance of UKAD and how it is preparing for the future.
Sports organisations and governing bodies, athletes, sponsors, medical experts, sports stakeholders and members of the public are invited to submit their views over the next six weeks.
UKAD is the UK's National Anti-Doping Organisation responsible for ensuring sports in the UK are compliant with the World Anti-Doping Code. UKAD is sponsored by the Department for Culture, Media and Sport, and implements and manages the Government's National Anti-Doping Policy.
All government-sponsored public bodies are regularly reviewed to ensure that they are fit for purpose and provide good value for money.
The review process and findings will be examined by a Challenge Group, chaired by DCMS Non-Executive Director, Matthew Campbell-Hill. Experts from sport, science, medicine, law enforcement and education in the UK and abroad will be consulted as part of the review. It will also explore best practice in the public and private sectors.
The review is expected to be completed by the end of the year.
Notes to editors:
The call for evidence for the UK Anti-Doping tailored review will be open for six weeks, from today until 15 May 2017.

Find out more information, including how to take part in the online call for evidence.

A Challenge Panel made of external experts and stakeholders has also been set up to look at the scope, methodology and conclusions of the UK Anti-Doping review.

Tailored reviews are part of the Government's Public Body Transformation Programme, and look at the effectiveness, efficiency and good governance of public bodies.
Media enquiries:
Please contact the DCMS News and Communications team on 020 7211 2210.
Published 30 March 2017