News story
Review of the Tax and Procurement policy
Tax and Procurement – policy review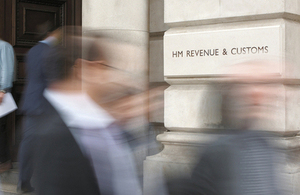 The government committed in the HMRC Tax and Procurement: Summary of Consultation Responses document, published on 20 March 2013, to a review of the Tax and Procurement policy that came into effect from 1 April 2013. HMRC and Cabinet Office have now undertaken that review.
Summary of review
The review explored whether the policy is having the intended effect of encouraging tax compliance from government suppliers
Of the 65 bids applying for central government contracts of £5 million or more, one potential bidder failed the overriding mandatory procurement test. This failure, however, was due to the bidder being unable to provide and deliver services that would fulfil the procurement department's contract, rather than an issue of whether or not they were tax compliant. The remaining 64 potential bidders declared that they had been tax compliant
The review found that early indications are that those wishing to bid for relevant contracts are very mindful of the need to be tax compliant
Background
The policy applies to all central government contracts over £5 million. Any business seeking a government contract of £5 million or more must self-certify that they have not submitted an incorrect tax return owing to engaging in:
tax evasion
tax avoidance (defined as avoidance which has had to be reported under the Disclosure of Tax Avoidance Schemes (DOTAS) regime; or is subject to a ruling under the General Anti-Abuse Rule (GAAR); or is an indirect tax avoidance scheme or any overseas equivalents)
A tax return becomes "incorrect" if, by agreement or litigation, additional liabilities are due because evasion is proven or avoidance fails.
If the business cannot certify a "clean" record, government departments have the discretion to exclude them from the procurement process.
More information on the detail of the policy is contained in the Cabinet Office Procurement Policy Note: Measures to Promote Tax Compliance (Action Note 06/13), published on 25 July 2013.
Published 26 August 2014