Proposed terms of reference for the NHS complaints system review
A review aimed at ensuring that all hospitals listen to and act upon the concerns of patients has been launched.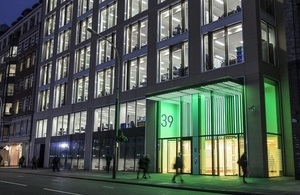 It will be led by Ann Clwyd, MP for Cynon Valley, and Professor Tricia Hart, Chief Executive of South Tees Hospitals NHS Foundation Trust and advisor to Robert Francis during his two inquiries into the Mid Staffordshire NHS Trust.
The review of NHS complaints handling was first announced by the Prime Minister in his response to Robert Francis's report into failings at Mid Staffordshire NHS Foundation Trust.
Proposed terms of reference
The review will engage with patients and their carers and representatives, staff and managers to hear and understand their experience of the way trusts manage and act on concerns and complaints.
The review will consider the handling of concerns and complaints in NHS hospital care in England and, in doing so, will:
consider how to align more closely the handling of concerns and complaints about patient care
identify where good practice exists, and how good practice for delivering to those standards is shared and what helps or hinders its adoption
consider what standards might best be applied to the handling of complaints
consider how intelligence from concerns and complaints can be used to improve service delivery, and how this information might best be made more widely available to service users and commissioners
consider the role of the Trust Board and senior managers in developing a culture that takes the concerns of individuals seriously and acts on them
identify the skills and behaviours that staff, including clinical staff, need to ensure that the concerns of individuals are at the heart of their work
consider how complainants might more appropriately be supported during the complaints process through, for example, advice, mediation and advocacy
include the handling of concerns raised by staff, including the support of whistleblowers
It will be encouraged to make recommendations about:
any aspect of the NHS complaints arrangements and other means by which patients make concerns known
the way that organisations receive and act on concerns and complaints
how Boards and managers carry out their functions
the process by which individual organisations are held to account for the way that they handle concerns and complaints
The review team will report to the Secretary of State for Health by the Parliamentary summer recess.
Contacting the review team
Anyone wishing to submit evidence to the review is welcome to do so. email: ComplaintsReview@dh.gsi.gov.uk
Write to:

Review of NHS Complaints Handling
Department of Health
Room 5E43, Quarry House
Quarry Hill
Leeds
LS2 7UE


The closing date for submitting evidence to the complaints review was 31 May 2013 and the review team can no longer accept submissions.
Published 15 March 2013