News story
Review into PiP implants published
A review into PiP breast implants has found that, although the regulator acted appropriately and followed scientific and clinical advice, there is room for improvement  and serious lessons must be learned.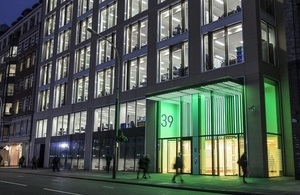 Health Minister Lord Howe's report into PiP breast implants, published today, has looked at whether the UK regulator - the MHRA - and the Department of Health, acted appropriately both before, and after, information about the problems with these implants came to light.
The review calls for improvements for the MHRA, these include that it should:
identify ways of gathering better evidence on the safety of devices
broaden its approach to analysing reported problems with higher risk medical devices
find better ways of communicating with the public
The review also calls for operation of the European regulatory system to be improved and for health professionals and providers to be better at reporting problems when they occur.
However, the review finds that the regulator did act reasonably, and that, in taking difficult decisions on how to communicate the problems with PiP implants to the public, it followed clinical and scientific advice.
Health Minister, Lord Howe, said:
"This report won't prevent the distress caused to women who have PiP implants, but it should give them and the public reassurance that we have identified the lessons; that we will take all steps to act on them; and that, should something like this happen again, our systems for dealing with it will be stronger."
Wider regulation for cosmetic interventions
Sir Bruce Keogh, the NHS Medical Director, is currently carrying out a separate review of the wider system of regulation for cosmetic interventions.
His independent expert group will look at whether a breast implant registry could be put in place in this country, to help monitor any problems that occur and perhaps make it easier to trace people affected if there is ever a problem in the future.
The government is also publishing today its response to the House of Commons' Health Committee. The response notes the Committee's many helpful suggestions, many of which will be taken forward in Sir Bruce Keogh's review.
Advice for those affected
Women who have PiP implants and who are concerned are advised to:
**Find out **if they have a PiP implant.
**Speak **to their specialist or GP, if they had them done on the NHS, or to their clinic if they had them done privately.
Agree what's best. Get advice on whether or not they need further assessment, and discuss appropriate action with their doctor.
The NHS will support removal of PiP implants if, following a clinical assessment, a woman with her doctor decides that it is right to do so.
The NHS will replace the implants if the original operation was done by the NHS. If a clinic that implanted PiP implants no longer exists or refuses to care for their patient, the NHS will remove the implants but not replace them.
Published 14 May 2012