Press release
Review into PiP implant scandal published
Lord Howe - "serious lessons must be learned." A review into the PiP breast implant scandal has found that, although the regulator acted appropriately…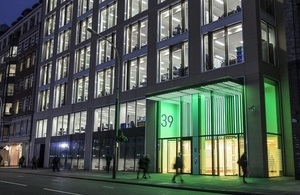 Lord Howe - "serious lessons must be learned."
A review into the PiP breast implant scandal has found that, although the regulator acted appropriately and followed scientific and clinical advice, there is room for improvement and serious lessons must be learned.
Health Minister Lord Howe's report into PiP breast implants has looked at whether theUKregulator - the MHRA - and the Department of Health acted appropriately both before and after information about the problems with these implants came to light.
The report states that the MHRA and the Department of Health must learn lessons so that they can continue to improve their approach to communicating with affected individuals and the general public, particularly around issues that cause such understandable anxiety. They must ensure that full, clear and accurate information is made available promptly in a way that is easily accessible and reflects the concerns that weigh so heavily on the lives of patients who are affected by doubts over the safety of specific medical devices.
The role of the MHRA is to monitor all incidents that are reported to it, make sure that these incidents are investigated fully and that any necessary action is taken. The evidence shows that the regulator did this but that improvements are needed in its communication and data collection and the whole European system and processes for gathering and analysing data where concerns arise.
Lessons need to be learnt by the MHRA, the Department of Health and the wider system so it can uncover problems early, be better placed to take robust action and provide clarity for the public should anything like this happen in the future.
The report has found that the MHRA:
should review and further develop its communications capability to ensure it can rapidly establish and provide centralised communications regarding device alerts and related issues on an ongoing basis. This should be a proactive capability serving the needs of patients, professionals and the press and public;
must be able to obtain evidence from a wider and more detailed set of sources, including robust data from clinicians. It needs to be at the forefront of using more sophisticated and rich sources of data to help determine if there are problems with a device; and
must be able to routinely review the sum total of the information about specific higher-risk devices, so any problems are identified early.
Lord Howe said:
"It must be emphasised that this case was one of deliberate fraud by the PiP manufacturer which purposefully misled European regulators. Regulation alone cannot prevent fraudulent activity such as this.
"But serious lessons must be learned from this scandal. The MHRA needs to look at how it gathers evidence so it is able to identify problems early. It needs to better analyse reports about higher risk medical devices. And it needs to improve the way it communicates with the public.
"It is clear that problems occurred that weren't reported to the regulator. A vigilance system is only as good as the information that is reported to it. More needs to be done to ensure that problems with medical devices are reported, so problems can be identified and action taken to address them.
"This report won't repair the distress caused to women who have PiP implants, but it should give them and the public reassurance that we have identified the lessons; that we will take all steps to act on them; and that, should something like this happen again, our systems for dealing with it will be stronger.
"The Government is supporting women affected by this scandal, and providing information based on sound, solid scientific and medical advice. The responsibility for the distress caused toUKwomen, and indeed many thousands of women worldwide, lies squarely with the fraudulent manufacturer which actively covered up its deceit and showed a complete disregard for the welfare of its customers. But we openly acknowledge that we must learn lessons from this in the future so we put all possible protections in place for patients."
The report also found that the regulators in all EU countries need to work better together to support early detection of problems, share the information they gather and take appropriate action to protect patients. The Government will work to ensure that the ongoing revision of the European regulation of devices ensures the system works robustly and that information sharing across international boundaries is made much easier.
Sir Bruce Keogh - the NHS Medical Director - is currently carrying out a separate review of the wider system of regulation for cosmetic interventions. His review will also look at whether a breast implant registry could be put in place in this country, to help monitor any problems that occur and perhaps make it easier to trace people affected if there is ever a problem in the future.
Women who have PiP implants and who are concerned are advised to:
Find out if they have a PIP implant.
Speak to their specialist or GP, if they had them done on the NHS, or clinic if they had them done privately.
Agree what's best. Get advice on whether or not they need further assessment, and discuss appropriate action with their doctor.
The NHS will support removal of PIP implants if, following a clinical assessment, a woman with her doctor decides that it is right to do so. The NHS will replace the implants if the original operation was done by the NHS. If a clinic that implanted PiP implants no longer exists or refuses to care for their patient, the NHS will remove the implants but not replace.
Notes to Editors
Lord Howe's terms of reference were to look at: * what information about PIP implants was available from routine adverse reporting systems; * what external concerns about PIP implants were brought to the attention of the MHRA or the wider Department of Health, and when; * how these concerns and any related information were handled; * what advice was sought and from whom; * what information was shared between MHRA and its counterparts in other countries in the EU and elsewhere; * how decisions were taken, and who was involved in this process; * what action was taken to safeguard and advise patients; * whether action was sufficiently prompt and appropriate.
2.   The terms of reference for Bruce Keogh's review can be found at http://mediacentre.dh.gov.uk/2012/01/24/department-of-health-sets-out-scope-of-pip-implant-and-cosmetic-surgery-reviews/
3.    A copy of the report can be found at http://www.dh.gov.uk/en/Publicationsandstatistics/Publications/PublicationsPolicyAndGuidance/DH_134044
Published 14 May 2012