Responsibility Deal: three new catering pledges launched
The Department today announced three new salt pledges, specifically focused on the catering sector, to encourage more companies to make their…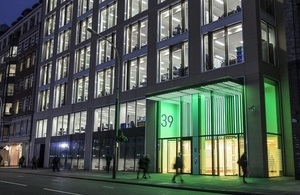 The Department today announced three new salt pledges, specifically focused on the catering sector, to encourage more companies to make their commitment to improving public health through salt reduction.
Seventy-seven businesses have signed up to the Responsibility Deal 2012 salt reduction targets, but there is still a long way to go to achieve the 6g of salt a day goal.
With one in six meals eaten outside the home the catering sector has a vital role to play.  The three pledges, which focus on training and kitchen practice, reformulation and procurement are tailored to the diverse business models in this sector and give every business the opportunity to go further and faster in reducing salt in the food we eat outside the home.
The continuing decline in the average amount of salt eaten in England from the recent 2011 urinary salt survey - down a further 0.5g since the last survey in 2008 to 8.1g a day - clearly shows that the huge effort by the food industry to reformulate products to reduce salt is paying off, with real benefits for public health.
Read the full blog from Dr Susan Jebb, Chair of Food Network Responsibility Deal
Published 27 July 2012