Responsibility deal showcases collaborative work to improve public health
If you're interested in finding out more about how to get involved in improving public health - as an employer, or through commercial actions…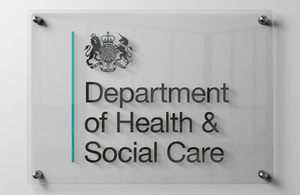 If you're interested in finding out more about how to get involved in improving public health - as an employer, or through commercial actions or community activities - you can now get all the up-to-date information you need about the Public Health Responsibility Deal.
You'll find out what the Responsibility Deal is all about, as well as details on all the pledges and how they can be delivered, the current partners, and information on how to sign up.
About the Responsibility Deal
 Organisations signing up to the Responsibility Deal have committed on a voluntary basis to take action to improve public health.  These actions are expressed as a series of pledges covering alcohol, food, health at work and physical activity.
Creating the right environment can empower and support people to make informed, balanced choices that will help them lead healthier lives.
Responsibility Deal partners are leading the way in helping to create this positive healthy environment**. **
You can send any feedback you have about the new Public Health Responsibility Deal pages to the team
Published 14 February 2012