Government response
Response to Sustain's campaign about hospital food standards
Sets out government's response to concerns raised by Sustain campaign following publication of the Hospital Food Standards Panel's report.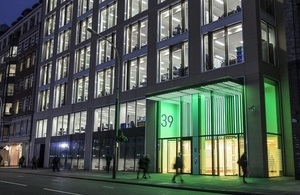 The Government is committed to compulsory standards for food in hospitals. That is why the independent Hospital Food Standards Panel was set up and why the Department has worked with NHS England to enforce it through the NHS Standard Contract.
Passing new primary legislation can take a considerable time and can also be costly. Given that the government has a legally binding alternative to enact hospital food standards, the Department believes it would be wrong to spend taxpayers' money in this way.
The NHS Standard Contract is the principal document governing the purchase and provision of NHS services. Providers cannot pick and choose from the contract. They are obliged under the terms of their legally binding contracts with commissioners to adhere to the requirements that the standards set out.
The Panel considered about 50 standards before deciding on the 5 essential standards that all NHS hospitals are now required to follow. These cover:
the nutrition and hydration needs of patients
sustainable procurement
healthier eating for staff and visitors
As a result, all NHS hospitals will be required by the NHS Standard Contract to develop and maintain a food and drink strategy. The hospital food standards are comprehensive and challenging and underwent consultation process during their development.
The Panel was made up of representatives from many organisations, including patients, charities and healthcare professionals. The members, who gave their time voluntarily, were supported by 3 expert reference groups offering a wide range of knowledge and expertise. Through this process, patients and NHS clinical and catering staff joined over 50 organisations to play a key role in the development of the Panel's report. Consensus was achieved only after all positions had been properly explored.
When patients are struggling to consume sufficient calories, the main focus of nutritional care is to help them to eat and in certain circumstances this can mean providing a high calorie, nutritionally dense meal or snack. Members of the panel were unequivocal on this point, particularly those representing the British Dietetic Association, the Hospital Caterers' Association and the National Nutrition Nurses' Group. The needs of the individual patient should always supersede the requirements of blanket provision.
The hospital food standards the government has put in place will be monitored through the annual Patient-led Assessments of the Care Environment (PLACE) and the panel has recommended that PLACE be amended to include a detailed evaluation of the taste, flavour and presentation of hospital food. Work on this has already begun. The hospital food data is published on NHS Choices, illustrating how hospitals perform according to hospital food indicators and allowing patients to make informed decisions and hold commissioners to account.
Published 31 October 2014