Replacing our 08 telephone numbers
Introducing a new 0300 number for our customer support phone line from 1 August.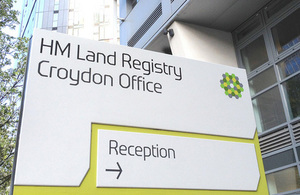 If you want to call customer support after 1 August, you will be able to use a number that is charged according to the standard national rate.
We will also be introducing new 0300 numbers for some of our other service lines. The full list of new numbers is below:
customer support: 0300 006 0411
customer support for Welsh speakers: 0300 006 0422
bankruptcy enquiries: 0300 006 6107
Commercial Services team: 0300 006 0478
If you do call our existing 08 number for any of these lines, for the next six months you will still be put through. At the end of this six month period, we will withdraw these numbers completely.
You can still contact customer support via our online form and on our support forum. We also provide guidance for customers and members of the public on our website.
We are pleased to be able to make this change to bring our practices into line with other public sector organisations, and to act upon the feedback we have received from our customers.
Published 1 August 2014
Last updated 26 August 2014
+ show all updates
Added translation

Added translation