News story
Remote Gambling Bill receives Royal Assent
Legislation to ensure greater protection measures for British based users of remote gambling complete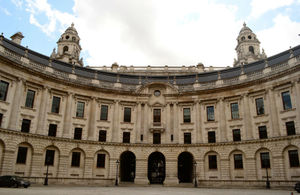 The Gambling (Licensing and Advertising) Bill has now received Royal Assent. The Act amends the 2005 Gambling Act to provide greater protection measures for users in Great Britain of remote gambling services, including online bingo, casino and betting websites and telephone betting.
It will mean that remote gambling by consumers in Britain is regulated on a point of consumption basis and all operators selling into the British market, whether based here or abroad, will now be required to hold a Gambling Commission licence to enable them to transact with British consumers.
In addition, for the first time, overseas based operators will be required to inform the Gambling Commission about suspicious betting patterns, to help fight illegal activity and corruption in sports betting. Overseas based operators will also be required to pay and to contribute to research, education and treatment in relation to British problem gambling and regulatory costs.
Minister for Sport Helen Grant said:
This Act marks a significant step in increasing protection to consumers based in Great Britain, by ensuring that all remote gambling operators will be subject to robust and consistent regulation. This includes a requirement for operators to support action against illegal activity and corruption in sport, and to comply with licence conditions that protect children and vulnerable adults.
Chairman of the Gambling Commission, Philip Graf said:
This is a welcome step forward - bringing the 85% of the remote gambling market currently regulated overseas within the Commission's remit will provide us with direct access to and oversight of all commercial gambling provided to those in Britain. This means that we will be far better placed to protect players and to respond to and advise the government on emerging player protection and consumer risks and issues.
The Government's intention to extend the horserace betting levy to overseas bookmakers was also announced during the passage of the Gambling (Licensing and Advertising) Bill through Parliament. The change will create a level playing field between on and offshore operators so that all will contribute to maintaining the quality of the horseracing and also fund integrity, veterinary and breeding activities. The Government intends to publish a public consultation on proposed changes to the levy extension shortly.
Further information
Information on the new remote gambling measures, including the licensing arrangements for operators, can be found on the Gambling Commission's Frequently Asked Questions document
Published 15 May 2014