Press release
Regulator asks people to check for faulty needles
Steel cannula infusion sets manufactured by Unomedical should be checked due to small risk of needle breaking.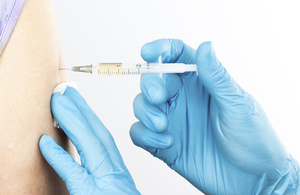 People who use steel cannula infusion sets manufactured by Unomedical are being asked to check them before and after use as there is a small risk of its needle breaking.
It is important that the infusion set is not used if the needle is bent or has become damaged. This could lead to leakage of the medication. In some cases, this may require surgical intervention to remove the needle.
The needles are part of infusion sets which are used in hospitals and by people at home for the infusion of medicine through an external pump.
They are primarily used by patients with diabetes, Parkinson's disease and for the treatment of chronic pain.
The following steel cannula infusion sets are affected:
SURE-T
SURE-T Paradigm
Contact Detach
Contact
Sub Q
Neria
Neria Detach
Neria Multi
Thalaset
MHRA is requesting users to check the specific lot numbers of infusion sets prior to and after use and to follow our advice contained within the medical device alert. A healthcare provider should be contacted if a needle has broken off in-situ as medical attention may be required.
Dr Neil McGuire, Clinical Director at MHRA, said:
"This is a precautionary measure and the risk of the needle breaking is low.
"There are millions of these needles in use and we have had only a very small number of reports of them breaking.
"The manufacturer improved the design of the device over a year ago but we advise anyone who has had this problem or who is concerned to contact their specialist nurse or GP."
Background
The Medicines and Healthcare products Regulatory Agency (MHRA) is responsible for regulating all medicines and medical devices in the UK by ensuring they work and are acceptably safe. All our work is underpinned by robust and fact-based judgements to ensure that the benefits justify any risks. MHRA is a centre of the Medicines and Healthcare products Regulatory Agency which also includes NIBSC and CPRD. The Medicines and Healthcare products Regulatory Agency is an executive agency of the Department of Health.
Media enquiries
News centre
MHRA
10 South Colonnade
London
E14 4PU
Email newscentre@mhra.gov.uk
During office hours: 020 3080 7651 (08:30 - 17:00)
Out of office hours: 07770 446 189 (17:00 - 08:30)
Office hours are Monday to Friday, 8:30am to 5pm. For real-time updates including the latest press releases and news statements, see our Twitter channel at https://www.twitter.com/mhrapress
Published 23 July 2015