World news story
Regional summit to fight corruption in public infrastructure projects
With the support of the British Embassies in Peru, Mexico, Panama, Costa Rica and Chile, representatives of these countries will participate in a meeting, focused on how to prevent unlawful practices in public infrastructure construction projects.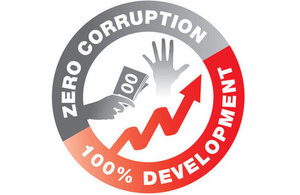 An important regional summit will be held in Bogota in early 2014. The summit will promote transparency and good governance in public infrastructure projects. Amongst the participants are authorities and public officials working on infrastructure, anti-corruption and procurement in Colombia, Peru, Mexico, Costa Rica, Panama and Chile.
The meeting will provide participants the opportunity to share their experiences in the fight against corruption, collusion and fraud in the infrastructure sector; in depth understanding of best practice recommendations of organisations like the OECD, the Instituto de Basilea para el Buen Gobierno (Basel Institute for Governance) and the IADB (Inter-American Development Bank); and discussion on how to adapt and effectively apply these techniques to the uniqueness of each country.
According to the World Economic Forum, the area of public procurement is the most exposed to corruption and fraud. In the case of infrastructure projects, the large size of the contracts, the secrecy that characterises the processes of adjudication, and poor supervision of the public officials, favour illegal practices such as corruption, collusion and fraud.
The regional summit next year, led by the British organization "International Governance and Risk Institute" (GovRisk), is the result of a joint initiative of the British Embassies in Colombia, Peru, Mexico, Costa Rica, Panama and Chile, and the national agencies in these countries, in the case of Peru, the Comptroller General's Office and the Ministry of Economy. Funding is provided by the Prosperity Fund of the UK Foreign and Commonwealth Office, which aims to provide tools for the creation and sustainability of transparent competitive economies that meet global standards and are attractive to foreign investment.
In addition to this initiative, the British Embassy in Peru has supported the Peruvian authorities' efforts to fight corruption by providing capacity building in areas such as international standards and best practices for fraud prevention, promotion of transparency in the public procurement processes, amongst others. Also, GovRisk and Peru's Comptroller General's Office are developing a manual to prevent corruption in public procurement.
Additional Information:
Foreign Secretary William Hague, UK International Anti-Corruption Champion Ken Clarke and International Development Secretary Justine Greening issued a joint statement on the importance of International Anti-Corruption Day, celebrated today December 9.
The Foreign Secretary said: "Reducing corruption and increasing transparency is at the heart of this Government's agenda. Through our Presidency of the G8 this year, the UK has secured a landmark agreement to promote tax transparency, tackle the misuse of ownership and legal arrangements by large companies, and announced plans for a UK register of beneficial ownership."
Published 10 December 2013