Record numbers visiting cultural attractions
Latest Taking Part survey shows increase in visits to the arts, heritage sites, museums and galleries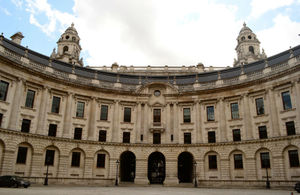 The latest results from the Taking Part survey published today, show record levels of engagement since the survey began in 2005/06.
The survey reveals:
Heritage - 74.3 per cent of adults visited a heritage site in the last year, an increase of 3.6 per cent since 2010/11, with just under a third reporting they visit a heritage site at least three or four times a year
Arts - 78.2 per cent of adults had engaged in the arts in the last year, a significant increase from 76.3 per cent since 2005/06
Museums and galleries - The proportion of people visiting a museum or gallery in the last year rose by 2.6 percentage points  to 48.9%
Sport - The survey also showed an increase in the proportion of adults participating in at least one session of 30 minutes of moderate intensity sport in the last week (from 41.2 per cent in 2005/06 to 43.8 per cent in 2011/12 Q4).
Digital revolution
Of those who had visited an arts website, the most popular reason was to find out more about an artist, performer or event (72.0 per cent), followed by viewing or downloading part or all of a performance or exhibition (20.7 per cent).
The results show it is becoming increasingly important for arts organisations to make material available for download from their websites.
Taking Part is a continuous annual survey of adults and children living in private households in England. Working with Arts Council England, English Heritage and Sport England, we collect data on participation in leisure, culture and sport in England, as well as an in-depth range of socio-demographic information.
Further information
Published 28 June 2012