Press release
Record low for mixed sex accommodation
Mixed sex accommodation in the NHS has fallen by over 90 per cent in under a year according to new data published today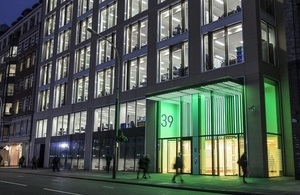 70 per cent of the NHS now free from mixed sex accommodation
Mixed sex accommodation in the NHS has fallen by over 90 per cent in under a year, according to new data published by the Department of Health today.
The latest statistics show that unjustified breaches of rules on mixed sex accommodation have fallen from nearly 12,000 to just over 1,000 in just ten months.
A record number of hospitals have also reported zero cases - 117 out of 167 Acute Trusts in September 2011, compared with just 77 Trusts in December 2010.  And no patients in the North East had to suffer the indignity of sharing accommodation with the opposite sex.
Health Secretary Andrew Lansley said:
"This fantastic achievement shows just how important it is to improve transparency in the NHS.  The figures published by the previous Government did not reflect the true extent of the problem - but by publishing regular and reliable data, we have shone a light on bad performance with the result of over 10,000 fewer breaches of the rules on mixed sex accommodation for patients.
"But despite this huge improvement for patients, nobody should have to suffer the indignity of mixed sex accommodation.  Every unjustified breach is one too many and I urge those hospitals that have still to tackle this problem to look at the improvements in other hospitals and follow them.  If they don't, they will face fines of £250 for every breach."
Notes to editors
A full statistical press notice with further explanatory notes, and detailed tables by provider and commissioner can be found on the Department of Health website.

A breach of the mixed sex accommodation policy occurs each time an admitted patient is placed in mixed sex accommodation when it is not in their overall best interests and/or does not reflect their personal choice.

Fines are set through the contracts between commissioning (PCTs) and provider organisations (acute, community and mental health trusts). Prior to June 2010, the contract requirements stipulated that any breaches would incur a fine however short the breach, equivalent to the cost of the service or treatment for the procedure in question. For example, a patient in hospital for a hip operation would incur a fine of £5600, but a patient in hospital for a hernia operation, would incur a fine of £959. Under this system fines could vary dramatically and there is little evidence of them being applied where breaches occurred. In the period from August to January, the Department worked to strengthen the system within the current contract, so that commissioners would have the discretion on the level of fine they could impose to take into account for example the length of time of the breach. This strengthened the system by ensuring there were no longer excuses for more proportionate fines not being applied. The new contract begun in April 2011 will simplify and strengthen sanctions further - a flat rate of £250 per patient affected per day will be charged. It will be kept under regular review to ensure it is fair and appropriate.
Published 20 October 2011