News story
RCN campaign highlights nursing skills
A campaign highlighting the breadth of skills required by nurses has been launched today by the Royal College of Nursing.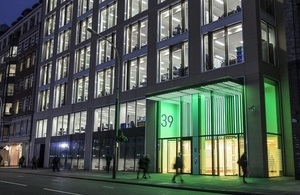 'This is nursing' shows both the clinical skills and compassion of nursing, highlighting the balance between both that nurses have to make.
The campaign, which looks at the challenges faced by nurses in delivering high quality care, includes a 'This is nursing' website, with dedicated areas for nursing staff and the public. It follows nurses in different settings throughout a typical day and features a wide range of nursing care.
The initiative, which will see the RCN engaging with the public and nurses, also features adverts on buses across the UK's major towns and cities and on London underground stations.
The advert contains an image of a nurse and a young girl alongside the text, "It took skill and expertise to save Emma's life. And compassion to make her smile again".
Health Minister Dr Dan Poulter said:
"This campaign should make us all stop, think and take the time to celebrate the skill and compassion nurses are providing day in, day out, in the NHS. Nursing requires impressive clinical expertise as well the most important thing for patients - care and compassion. The RCN has highlighted a number of ways nurses can be supported and the Prime Minister has been clear that nursing is one of Government's priorities. We look forward to working with the RCN as their campaign progresses."
Royal College of Nursing Chief Executive and General Secretary, Dr Peter Carter, said:
"What we are doing today is showing the reality of nursing and how it takes both professionalism and compassion to be a nurse. It's time to celebrate the outstanding work nurses do on a daily basis, often in extremely difficult situations. We have all read the critical coverage of the nursing profession and we would never shy away from the cases of poor care when they exist. However, when poor care does exist, there are often systematic reasons behind it. 'This is nursing' will also explore what these factors are and how they can be tackled."
Published 17 September 2012