Press release
Rail companies join forces to champion safer giving
Major operators introduce new fundraising measures at stations.
This news article was withdrawn on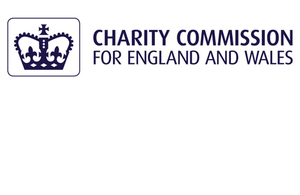 Seven of the nation's major rail and station operators have joined forces with charity regulators; the Charity Commission and the Fundraising Standards Board (FRSB), to champion safer giving across England and Wales's rail network.
Together, Abellio Greater Anglia, FirstGroup, London Overground, London Underground, Network Rail, Northern Rail and South West Trains manage more than 1,000 stations, which host charity collections that raise millions of pounds for good causes each year. These companies have come together to commit to safer giving measures in their stations.
The new measures include the introduction of a standardised application process for charities wishing to fundraise on their premises and closer monitoring of charity collections. This application process will ensure greater clarity and consistency amongst rail operators of the key checks they need to make when giving permission to charities who wish to collect at their stations.
In order to fundraise at these stations, charities will have to:
complete a standardised application process, providing details of collectors and collections

inform collectors of their obligation to maintain best practice standards for cash collections, as set out in the Institute of Fundraising's Code of Fundraising Practice. This covers fundraiser conduct, requirements for collection materials and the security and prompt banking of the proceeds

file their annual charity return information on time with the commission

indicate whether they are signed up to fundraising regulation as a member of the Fundraising Standards Board (FRSB)
The rail and station operators are also working closely with the British Transport Police to ensure that any suspicious activity is promptly reported and investigated.
The aim of the initiative is to minimise the scope for fraudulent collections at stations, strengthen public confidence in charitable giving and to help preserve this important income stream.
British Transport Police Chief Superintendent Paul Brogden of the B Division welcomes the new measures, saying:
These safer giving measures are an important step forward to help minimise fraud, protect the public and deter the long term risk of reputational damage to charities.
Sarah Atkinson, Director of Policy and Communications at the Charity Commission, the independent regulator of charities in England and Wales, said:
This initiative takes a significant step in helping protect train passengers from fraudulent collectors and increasing public trust and confidence in charities. Train and tube stations are popular fundraising sites, so it's great that these key members of the rail transport industry are recognising the importance of raising awareness of safer giving, and taking steps to improve the way they monitor station collections. With consistent processes in place, the public can feel reassured that they are donating to an organisation which has been through checks and remained accountable by filing its annual information on time, and that their money is going to the right place.
Alistair McLean, Chief Executive of the Fundraising Standards Board, the regulator for charity fundraising in the UK, said:
Railway and tube stations are some of the most active private sites for charitable giving in the country. By working together with these key operators, we hope to initiate a more consistent approach to fundraising across the nation's transport landscape and ensure that the public can always feel confident in giving to the charities they care about.

FRSB membership is now a requirement for charities that wish to collect at any underground station and many more rail stations nationwide. We see this as a vital step forward in promoting public trust and confidence.
Gareth Powell, Director of Strategy and Service Development at London Underground and Rail said:
We are pleased to work with the Charity Commission and FRSB to give our customers complete confidence that if they choose to donate at any of our stations their money will go exactly where they want it to. We are confident that these steps will give our customers peace of mind and will enable charities to benefit from a thriving giving culture at our stations.
Please read the commission's top 10 safer giving tips.
Ends
PR 86/14
---
Notes to editors
Fundraising Standards Board
The Fundraising Standards Board (FRSB) is the regulator of charity fundraising in the UK, working to ensure that charity fundraising is always honest, legal, respectful, open and accountable. Over 1,650 charities and fundraising suppliers are signed up to the self-regulatory scheme accounting for more than 50% of all voluntary income raised nationally. These organisations display the FRSB's tick logo on fundraising materials and appeals, encouraging the UK public to give with confidence. The FRSB regulates fundraising practice against industry standards (the Institute of Fundraising's Code of Fundraising Practice), monitoring complaints about charity fundraising and working to resolve concerns raised by the public.
Charity Commission
The Charity Commission is the independent regulator of charities in England and Wales. Our mission is to be the independent registrar and regulator of charities in England and Wales, acting in the public's interest, to ensure that:
charities know what they have to do
the public know what charities do
charities are held to account
Published 13 October 2014