News story
RAF Tornado contract secures 600 UK jobs
A £125 million MOD contract to maintain, repair and upgrade the RAF's Tornado fast jets has secured more than 600 British engineering jobs.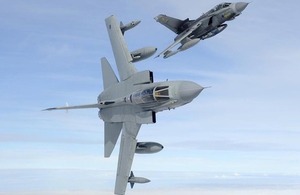 Highly-skilled work will be carried out on the Tornado GR4 fleet to ensure they are ready to support operations over the next 5 years, as they have done in Afghanistan and Libya.
The work will take place at RAF Marham in Norfolk, RAF Lossiemouth in Scotland, RAF Leeming in Yorkshire and at BAE Systems sites in Warton and Samlesbury.
The revised contract with BAE Systems will result in savings of up to £90 million for the UK taxpayer compared to the original agreement. The savings are on top of £1.3 billion already delivered by MOD and BAE Systems since the start of the original contract in 2006.
Defence Secretary Philip Hammond said:
This investment will ensure our Tornado aircraft continue to be battle-ready for the next 5 years, as a key part of the RAF's fast jet fleet.

They currently play a vital role in supporting troops on the ground in Afghanistan and they will continue to form the backbone of our ground attack capability until the Joint Strike Fighter arrives and the Typhoon's ground attack capability is fully mature in a few years' time.

This contract will help sustain the specialist skills across the UK which make Britain a world leader in engineering.
A multi-role aircraft, the Tornado GR4 can fly at supersonic speeds at up to 50,000 feet in the air, carrying some of the most advanced reconnaissance and surveillance equipment in the world. This is alongside an array of short-range air-to-air missiles, laser-guided bombs, and a cannon capable of firing 1,700 rounds per minute.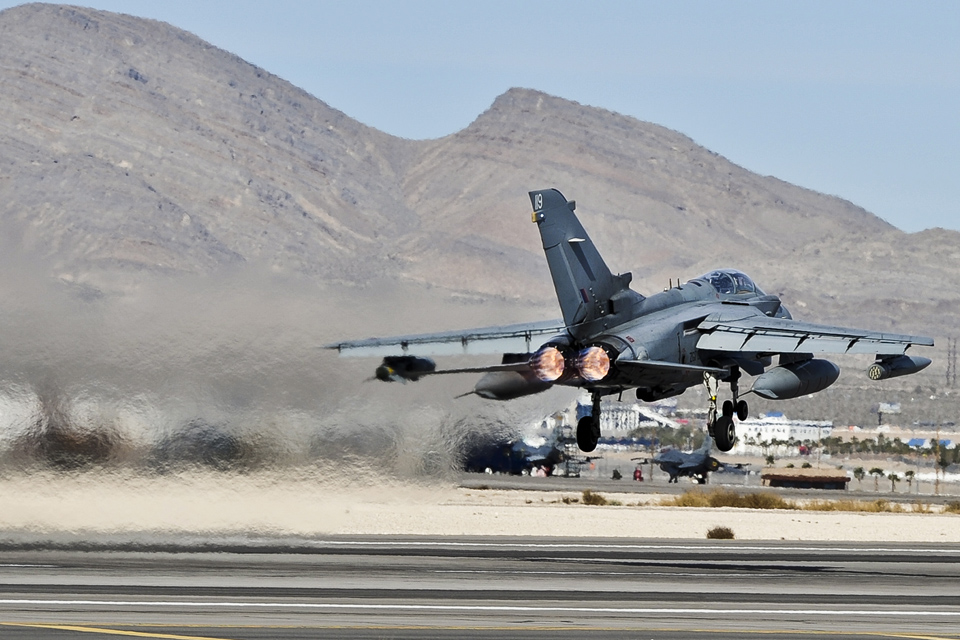 Air Marshal Simon Bollom, Chief of Materiel (Air) at the Defence Equipment and Support organisation, said:
The Tornado GR4 is a once-in-a-generation aircraft and we broke new ground with the ATTAC (Availability Transformation: Tornado Aircraft Contract) support contract which was signed in 2006.

This ATTAC B contract builds on a firm foundation and delivers yet further improvements at reduced cost which will keep Tornado operating at the highest level for the next 5 years.

The Tornado now represents a world class capability with an array of weapons and sensors, and will continue to support operations and be an integral part of the RAF's fleet until it is retired near the end of the decade.
The Tornado GR4 is currently deployed in Afghanistan, providing vital air support to UK and wider International Security Assistance Force operations, and has previously supported operations in Iraq, Kosovo and Libya.
The contract will run until the aircraft are retired at the end of the decade and replaced by Typhoon and Lightning II jets.
Published 1 May 2014