News story
RAF flies second wave of vehicles to French peacekeepers
The RAF has delivered more French armoured vehicles to the Central African Republic in support of France's peacekeeping operation.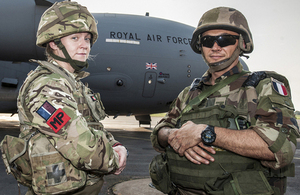 The troop-carrying vehicles were loaded into the hold of a C-17 transport aircraft yesterday morning at an air base near Marseilles.
The unique abilities of the C-17 Globemaster, flown by 99 Squadron out of RAF Brize Norton in Oxfordshire, make it the ideal aircraft for this type of strategic airlift.
Five armoured vehicles have already been delivered by the RAF to the French, who entered the Central African Republic following a UN resolution.
They are there to support an African Union peacekeeping force which will be transported into the country from neighbouring Burundi by the US Air Force.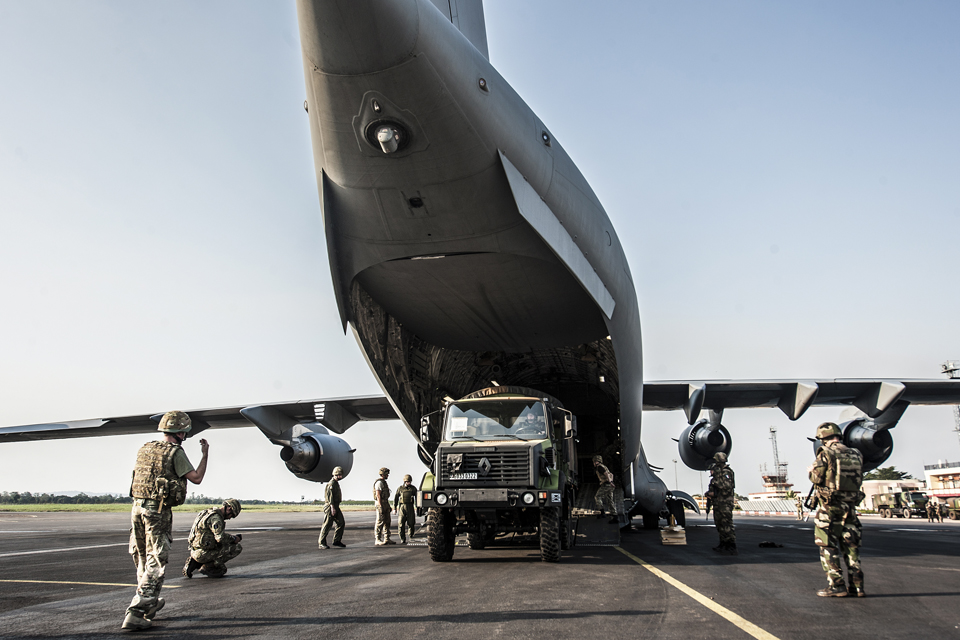 The captain of the C-17, Squadron Leader David Blakemore, said:
It's great to work so closely with the French, especially on such an important peacekeeping mission as this.
The RAF's contribution to the French peacekeeping effort is part of the Lancaster House security co-operation treaty signed by Britain and France in 2010.
This resulted in the RAF providing assistance during France's campaign earlier this year against Islamic rebels in Mali.
Published 12 December 2013