News story
RAF delivers more supplies to the Philippines
Over the weekend, an RAF C-17 Globemaster delivered further emergency supplies to the Philippine islands in the wake of Typhoon Haiyan.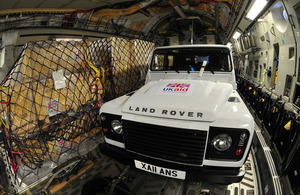 RAF aircraft are continuing to fly missions to deliver much-needed humanitarian aid from the Department for International Development around the islands, with the C-17 landing at Cebu Airport at 5pm local time (9am GMT) on Saturday, 23 November 2013.
The UK's International Development Secretary, Justine Greening, flew from Malaysia to Cebu with the C-17 crew and was on-hand to observe the delivery of the vital equipment to enable relief efforts.
The loads delivered so far by the C-17 and the C-130 Hercules aircraft include 4x4 vehicles, forklift trucks and diggers, as well as life-saving supplies such as temporary shelters, blankets and water purification tablets.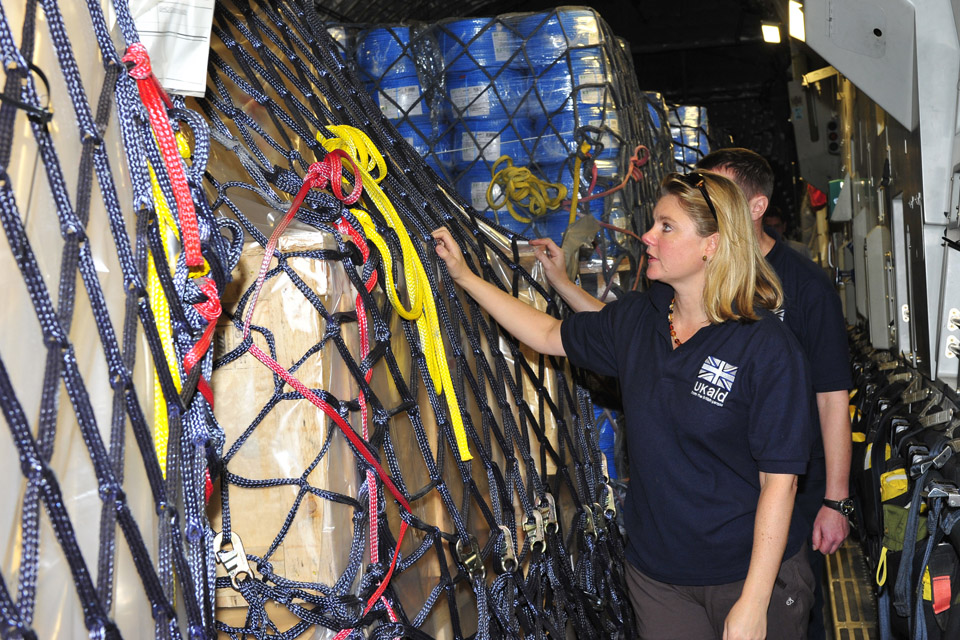 The C-17's ability to fly long distances and land in remote regions makes it a premier transporter for military, humanitarian and peacekeeping missions, while the Hercules can use short runways and unload at locations without cargo-handling equipment. In the Philippines, this means it can move significant quantities of aid from Cebu to small, basic airfields.
The Royal Navy is also involved in the aid effort in the Philippines with HMS Daring and HMS Illustrious providing help to the typhoon-hit area.
Published 25 November 2013