News story
Rabies in northern Greece
From:

Part of:

First published:

10 March 2014
Advice on rabies cases in central Macedonia and Thessaly in Greece.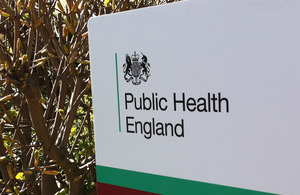 In October and November 2012, the Greek Ministry of Rural Development and Food reported animal rabies in Western Macedonia (in a fox and a dog) to the World Organization for Animal Health.
These were the first cases of animal rabies to be reported in Greece since 1987. In December 2012, more rabid animals (foxes and a sheepdog) were found in the neighbouring region of Central Macedonia.
These 2 regions of Greece share their northern borders with the Yugoslav Republic of Macedonia and Albania, both of which are considered high risk countries for rabies.
On 1 March 2013, a farm cat was found to be positive for rabies in the region of Thessaly, to the south of the regions previously reported with rabies.
By 7 March 2014, a total of 45 rabid animals (37 foxes, 5 dogs, 2 cattle and 1 cat) had been detected in those regions previously reported by the Greek authorities to be considered a higher risk of rabies.
See a map of where the cases occurred.
A more detailed map of Greece is available from the United Nations.
Advice for UK travellers
Those who are travelling to Greece should avoid contact with wild and domestic animals.
If you are licked, scratched or bitten by a wild or domestic animal you should wash the area thoroughly with soap and water and seek urgent medical advice either in Greece, or on your return, from your GP or NHS 111.
The current Public Health England rabies risk assessment for Greece is:
Epirus, Western and Central Macedonia, Eastern Macedonia and Thrace, and Thessaly - low risk
rest of Greece - no risk