News story
Rabies in northern Greece
No cases of rabies in animals have been detected since 2014 and Greece is therefore now considered to be no risk for rabies.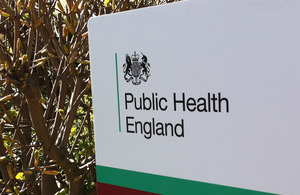 Latest update
Following extensive vaccination and surveillance campaigns, authorities in Greece have reported that no animals with rabies have been detected since May 2014. The rabies situation is considered resolved, although intensive surveillance and monitoring remains in place.
The current Public Health England (PHE) rabies risk assessment for the whole of Greece is therefore no risk.
See health protection advice on rabies.
Previous updates
10 March 2014
In October and November 2012, the Greek Ministry of Rural Development and Food reported animal rabies in Western Macedonia (in a fox and a dog) to the World Organization for Animal Health.
These were the first cases of animal rabies to be reported in Greece since 1987. In December 2012, more rabid animals (foxes and a sheepdog) were found in the neighbouring region of Central Macedonia.
These 2 regions of Greece share their northern borders with the Yugoslav Republic of Macedonia and Albania, both of which are considered high risk countries for rabies.
On 1 March 2013, a farm cat was found to be positive for rabies in the region of Thessaly, to the south of the regions previously reported with rabies.
By 7 March 2014, a total of 45 rabid animals (37 foxes, 5 dogs, 2 cattle and 1 cat) had been detected in those regions previously reported by the Greek authorities to be considered a higher risk of rabies.
From 2012, the PHE rabies risk assessment for Greece was:
Epirus, Western and Central Macedonia, Eastern Macedonia and Thrace, and Thessaly - low risk
rest of Greece - no risk
Published 10 March 2014
Last updated 14 June 2017
+ show all updates
Updated as Greece is now considered to be no risk for rabies.
First published.