Press release
Quarter 3 report on NHS performance published
David Flory's Quarter 3 report on NHS performance (financial and quality of services) has been published. The report shows that the NHS is performing…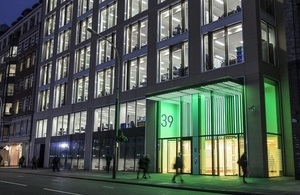 David Flory's Quarter 3 report on NHS performance (financial and quality of services) has been published. The report shows that the NHS is performing well and on track to deliver the efficiency savings it needs.
Health Secretary Andrew Lansley said:
"We know the NHS can, and must be, more efficient to meet the pressures of an ageing population and the rising costs of drugs and treatments. Despite the £12.5 billion increase until 2015, the NHS needs to save up to £20 billion from within its budget to meet these future challenges.
"Where the NHS can do things better and save money to reinvest in high quality patient care, it must do so. We have always been absolutely clear that being efficient does not mean cutting services – it means getting the best services to meet patients' needs and the best value for every pound the NHS spends.
"We are already seeing the results – I would like to thank everyone in the NHS for their hard work in achieving £3.9 billion savings so far this year while keeping waiting times low, performing more tests, and reducing infections even further."
Deputy Chief Executive of the NHS David Flory said:
"The NHS has proven that it can work hard to provide the best care for patients whilst maintaining or improving quality. The results from the third quarter of 2011/12 are encouraging, and show the NHS continues to deliver the best care for patients while maintaining a healthy financial position.
"The NHS is on track to deliver its estimated efficiency savings for this financial year, but we cannot be complacent. It is vital that the NHS does not take its eye off the ball – the NHS is performing well to meet future challenges, and must continue to do so."
Published 27 March 2012