Putting small charities at the heart of public services
The expertise and knowledge of small charities should be used to help shape and deliver public services across the country, Minister for Civil Society Rob Wilson announced today.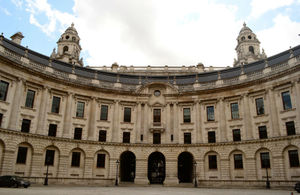 Three new measures have been announced as part of a programme to help tackle the challenges of getting small charities into the public service supply chain, they are:
Developing a placed based Public Service Incubator that helps small charities get commissioned. The Incubator will enable them to collaborate with commissioners and develop services that improve the lives of those in need. It will record the barriers that small charities encounter in this process and create guides to overcoming them. What is more, the incubator will show the positive difference we can achieve when all parts of our communities work effectively together.

Exploring the development of a commissioning kitemark that will set out a best practice standard. Commissioners will be able to use this standard to show their commitment to small charity-friendly commissioning. It's hoped this will lead to positive long-term change, giving the voluntary sector fair opportunities to access the public service market

Recruiting a voluntary, community and social enterprise crown representative. This role will centrally champion commissioning practices that help small charities contribute effectively to public services. It will also function as an intermediary between government and the voluntary sector.
Mr Wilson has also announced that Sir Martyn Lewis will chair a voluntary sector-led implementation group on these proposals, to put them into practice.
Rob Wilson said:
I want to empower the voluntary sector to be the very best it can be, and harness its expertise so we can improve people's lives in communities across the country.
That's why it's so important that we do all we can to help local charities and social enterprises to make connections and help shape and deliver public services across the country. I want these proposals to not only benefit communities but also help charities become more sustainable in the future.
Sir Martyn Lewis said:
Strengthening collaboration between small charities and commissioners has long been the aim of many in the voluntary sector. I am encouraged that the government is keen to support this and look forward to leading an implementation group with that purpose.
ENDS
Notes to Editors
Programme Overview
The Public Services Programme aims to enable more small charities to access the public service market. Government sees accessing their expertise as a key route to improving public services, enabling local people to solve local problems and ensuring that everyone can access public services that effectively address their needs.
To achieve this we want to take forward three policies:
Public service incubator
Description
The Public Services Incubator (PSI) aims to support high-potential VCSEs in one or more localities to access the public services market. It will support them to build relationships with commissioners, collaborate with other local providers and build a person-centred service to resolve a complex need. It will also engage and support local commissioners to procure a service in this manner. Throughout the life of the PSI, government intends to record the barriers that small charities encounter when trying to access the public service market as well as the solutions to them. What is more, we intend to introduce means of measuring the positive difference achieved in public service outcomes when the expertise of the voluntary sector is engaged in a meaningful way.
Aims
Demonstrate that charities are impactful, reliable delivery partners
Encourage the commissioning of innovative, user-centred services using the scope of existing commissioning rules
Identify in real time the barriers that small voluntary sector organisations encounter when trying to access the public service market and create replicable methods to overcome them
Measure the improved outcomes, including social value, that are achieved by engaging smaller voluntary sector providers in the delivery and design of services
Commissioning Kitemark
Description
The Commissioning Kitemark will set out a matrix of VCSE friendly commissioning behaviours attainable under current procurement rules. This will set out a best practice standard against which procurement processes can be measured. Commissioners and tier one providers can proactively pledge to the use of these behaviours as a visible commitment to best practice and innovative commissioning.
Aims
Clearly set out best practice and how it can be achieved, including the 'art of the possible' under current procurement laws
Achieve positive long-term change in the approach to commissioning small voluntary sector organisations
Contribute to the a commissioning environment that is aware of the value and needs of small voluntary sector providers and gives them a fair opportunity to access the public service market
VCSE Crown Representative
Description
Government will seek to recruit a VCSE crown representative - a position that centrally champions VCSE friendly commissioning practices. This person will act as an intermediary between government and the voluntary sector, ensuring that there is an ongoing dialogue on emerging issues. Government is currently identifying key priorities for the Crown Rep which will complement the public services programme.
Aims
Create a central role championing the changes needed (both by commissioners and the sector) to achieve more effective public services
Ensuring ongoing, collaborative engagement between the voluntary sector and government on issues related to public service provision
For more information and further queries contact the DCMS Press Office on 0207 211 2210