Public Health Responsibility Deal announces new food pledge
A new Public Health Responsibility Deal pledge on calorie reduction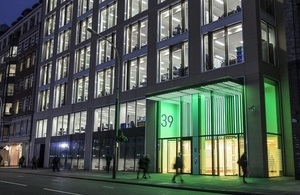 Through a new Public Health Responsibility Deal pledge on calorie reduction, the country's biggest supermarkets, food manufacturers, caterers and food outlets are joining forces to help cut 5 billion calories from the nation's daily diet.
Health Secretary Andrew Lansley said:
"Eating and drinking too many calories is at the heart of the nation's obesity problem.

"We all have a role to play - from individuals to public, private and non-governmental organisations - if we are going to cut 5 billion calories from our national diet. It is an ambitious challenge but the Responsibility Deal has made a great start.

"This pledge is just the start of what must be a bigger, broader commitment from the food industry. But it is a great step in the right direction and will help millions of us eat and drink fewer calories."
England has one of the highest rates of obesity in Europe and some of the highest rates in the developed world. Over 60% of adults and a third of 10 and 11 year olds are overweight or obese. Consuming too many calories is at the heart of the problem.
Making commitments today to cut and cap calories are some of the world's biggest food and drink manufacturers and best known brands. More than three-quarters of the retail market has already signed up.
Published 26 March 2012