Press release
Public bodies reform cuts costs by £3 billion
New figures published today reveal government savings from public bodies reform, as the government launches a new cost-cutting review.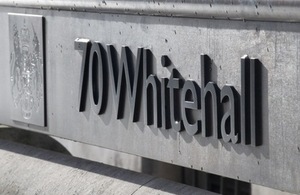 New figures published today reveal that the government has saved the taxpayer £3 billion since 2010 and reduced the number of public bodies by over a third.
A new programme of reviews will now look at executive agencies and non-ministerial departments. The reviews will seek to radically improve how services are delivered and save even more money for the taxpayer. Each public body will be reviewed at least once in the lifetime of each parliament.
The Public Bodies Reform Programme, launched in 2010 by the government, has radically reformed the landscape for public bodies. The programme has reviewed the effectiveness and value to the taxpayer of public bodies, reducing them by over 290 and abolishing over 190 including the Government Hospitality Advisory Committee on the Purchase of Wines and the Regional Development Agencies.
Over the last 5 years the government has also merged over 165 bodies into fewer than 70 and has made the remaining ones more efficient, transparent and more accountable than ever. For example, the functions of over 75 bodies have been moved closer to democratically elected representatives and all non-departmental public bodies that need to (over 90%) now publish an annual report. We have transformed the way services are delivered, including moving functions of over 50 public bodies bodies out of the public sector, into innovative new models.
Minister for Cabinet Office Matt Hancock said:
The journey to reform and reorganise our public bodies has only just begun. We laid the foundations in the last Parliament but new reviews will take a fresh look at improving services and delivering real value for money for taxpayers.
Chris Banks, Chair of the Public Chairs' Forum said:
I am very pleased to welcome the publication of Public Bodies 2015, which contains useful management information on the diverse arm's-length body landscape. We look forward to working in partnership with the government in the next phase of strategy and to the greater opportunities for leadership that public bodies will be given.
Notes for editors
73% of public bodies produced an annual report in 2011/12, excluding the 132 Independent Monitoring Boards to give a like-for-like comparison
the Public Bodies data directory lists non-ministerial departments and executive agencies
Published 17 December 2015