Press release
Progress reported on the new approach to equality
Progress report highlighting the achievements made since the first cross-government equality strategy was launched in 2010.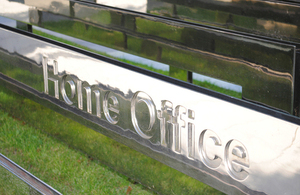 The strategy marked a fundamental change in focus, moving away from regulation, legislation and coercion. Instead, this government is concentrating its efforts on developing intelligent, light-touch, common sense policies that have a demonstrable impact on people's lives.
Equalities Minister Lynne Featherstone said:
'Effective equalities policy works with the grain of human nature, not against it. That's why we abandoned the last government's approach of simply trying to dictate how people should behave.
'Instead, we're putting in place an architecture to support businesses, organisations and individuals to do the right thing. This one-year-on evaluation shows that the new approach is already paying off.'
The government's equality strategy, 'building a fairer Britain', was launched in December 2010. It focuses on delivering equality through reducing red tape, increasing transparency and supporting local action. Some of the positive measures introduced since the strategy was first published include:
Reducing bureaucracy and cutting red tape;
Repealing ineffective equality legislation, like the Socio-Economic Duty, Third Party Harassment laws, and tribunals' 'wider recommendations' powers.
Radically reforming the Equality and Human Rights Commission: repealing unnecessary duties, cutting its budget by more than half, changing governance and introducing tighter financial controls.
Reviewing the Public Sector Equality Duty to ensure it is working as intended.
Working with business to tackle gold-plating and over-compliance.
Breaking down barriers to women at work;
Establishing 'Think, Act, Report' - a voluntary scheme encouraging firms to identify inequality, take action where necessary, and share their good practice. Tesco, Unilever, BT and Eversheds are among the many businesses to have signed up.
Working with Lord Davies to increase the representation of women on company boards. The number of all male boards among the FTSE 100 has more than halved since February 2011.
Offering £2 million funding for female entrepreneurs in the countryside through Rural Growth Networks.
Working with business to support more flexible working.
Providing 15,000 mentors to help people starting or expanding a business, with 5,000 specifically for women.
Setting up a Women's Business Council to advise government on maximising women's contribution to economic growth.
Breaking new ground on LGB&T equality;
Consulting on how to introduce same-sex civil marriage.
Launching the first-ever Sports Charter to combat homophobia and transphobia in sport which is now supported by 45 different sports and over 3,500 individuals and clubs. The government is also:
Working with the insurance industry on a voluntary agreement to improve access to travel and motor cover for older people.
Supporting disabled people who want to become politically active through a new Access to Elected Office programme.
Boosting self-image with a Body Confidence campaign.
Notes to editors
1. 'The equality strategy - building a fairer Britain: progress report' is available online. http://www.homeoffice.gov.uk/publications/equalities/equality-strategy-publications/progress-report
2. The report shows progress made by the government in five key priority areas: early years, education and social mobility; creating a fair and flexible labour market; opening up public services and empowering individuals and communities; changing culture and attitudes; and making it happen.
3. The deputy prime minister has also launched the "opening doors, breaking barriers: A strategy for social mobility - update on progress since April 2011' today. http://www.dpm.cabinetoffice.gov.uk/resource-library/opening-doors-breaking-barriers-strategy-social-mobility-update-progress-april-2011
4. The UK was ranked number one in a study of the best places to live in the 'Europe rainbow map' produced by the international lesbian and gay alliance.
5. For more information contact the home office press office on 020 7035 3535
Published 22 May 2012