Press release
Professor John Oxford on flu
Department of Health responds to Professor John Oxford of Barts on the possibility of a rise in flu cases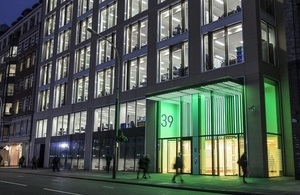 Professor John Oxford of Barts has said that there have been more cases of flu in Australia, which usually indicates that there could be a rise in cases in Europe.
In response, a Department of Health spokesperson said:
"There is no additional merit in a vaccination advertising campaign for the general population when there is already a targeted approach for those who need to be called. GP surgeries should contact those individuals in the at-risk groups so that they can be vaccinated.
"It is never too early to start thinking about flu and it is vital we remind people at risk to get their annual flu jab. The vaccine will be available from local GPs from the beginning of October and will provide the best form of protection for your family and friends."
Published 26 September 2011