News story
Prime Minister reappoints Chairman and 3 Trustees of Tate
David Cameron has reappointed Lord Browne of Madingley as Tate Chairman and reappointed Mala Gaonkar, Gareth Thomas and Maja Hoffmann as Trustees of Tate.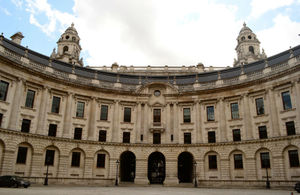 David Cameron has reappointed Lord Browne of Madingley as Tate Chairman until 31 July 2017. He has also reappointed Mala Gaonkar until 7 March 2018, Gareth Thomas until 31 March 2018, and Maja Hoffmann until 27 June 2018, as Trustees of Tate.
Biographical details
Lord Browne of Madingley
Lord Browne is a Partner of Riverstone Holdings LLC and the Government's Lead Non-Executive Director. He was President of the Royal Academy of Engineering 2006–2011 and is currently Chairman of the Queen Elizabeth Prize for Engineering. He served as Chief Executive of BP plc from 1995–2007 and on a variety of corporate boards, including Intel and Goldman Sachs. Lord Browne was a Trustee of the British Museum from 1995–2005, Chairman of the Advisory Board of the Cambridge Judge Business School until June 2010, and is now Chairman of the International Advisory Board of the Blavatnik School of Government in Oxford. He is a Fellow of the Royal Society, the Royal Academy of Engineering, and the American Academy of Arts & Sciences. He has published 3 books, his latest being "The Glass Closet".
Mala Gaonkar
Ms Gaonkar is the Managing Director of Lone Pine Capital LLC. After graduating in economics at Harvard in 1991, she worked for The Boston Consulting Group until 1994, primarily in Munich and Hong Kong. Until 1998 she worked at Chase Capital Partners in New York City where she researched investments in internet and technology companies. Her community activities have focused on the arts, as well as supporting public health and infrastructure projects. Ms Gaonkar is also a trustee of Artangel.
Maja Hoffmann
Maja Hoffmann is a contemporary art collector, and a supporter and producer of international art, film, publishing and environmental projects. She is the Founder of the LUMA Foundation (2004) whose aim is to launch and produce cultural and art projects worldwide. It also supports a number of art-based international initiatives and institutional projects, such as Kunsthalle Zurich and Kunsthalle Basel, the Fotomuseum Winterthur, the Palais de Tokyo in Paris, the Venice Biennale and Artangel and the Serpentine Gallery in London. It is also involved in planning one of the major cultural sites in Europe, the Parc des Ateliers in Arles. She is President of the Kunsthalle Zurich Foundation, and Vice-President of the Council of the Emanuel Hoffmann-Stiftung in Basel. She is also a Board Member of the New Museum of Contemporary Art and the Bard College Center for Curatorial Studies at Annandale-on-Hudson in New York State.
Gareth Thomas
Gareth Thomas trained in law, and then began a 30 year commercial career with the John Lewis Partnership. As its longest serving Director for 10 years from 2000, he steered it to market dominance and helped it to win every major industry award. He retired early from John Lewis in April 2010. Since 2006 he has been a Trustee of Save the Children and is currently Deputy Chairman. He is also a Trustee of the American Museum in Britain. In addition to his role as a Trustee for Tate, he is Chairman of both Tate Enterprises, and the Tate St Ives Advisory Council. His private passion is British art from the second half of the 20th century.
Published 19 June 2014