News story
Prime Minister meets Army Reserve soldiers in Scotland
David Cameron has been meeting soldiers from the Royal Regiment of Scotland and got an insight into being an army reservist.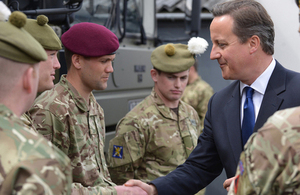 Walcheren Barracks is home to the Headquarter Company of 6th Battalion The Royal Regiment of Scotland (6 SCOTS).
On a visit there today (15 May 2014) the Prime Minister met soldiers from the infantry unit who will be part of the security detail for the forthcoming Commonwealth Games in Glasgow.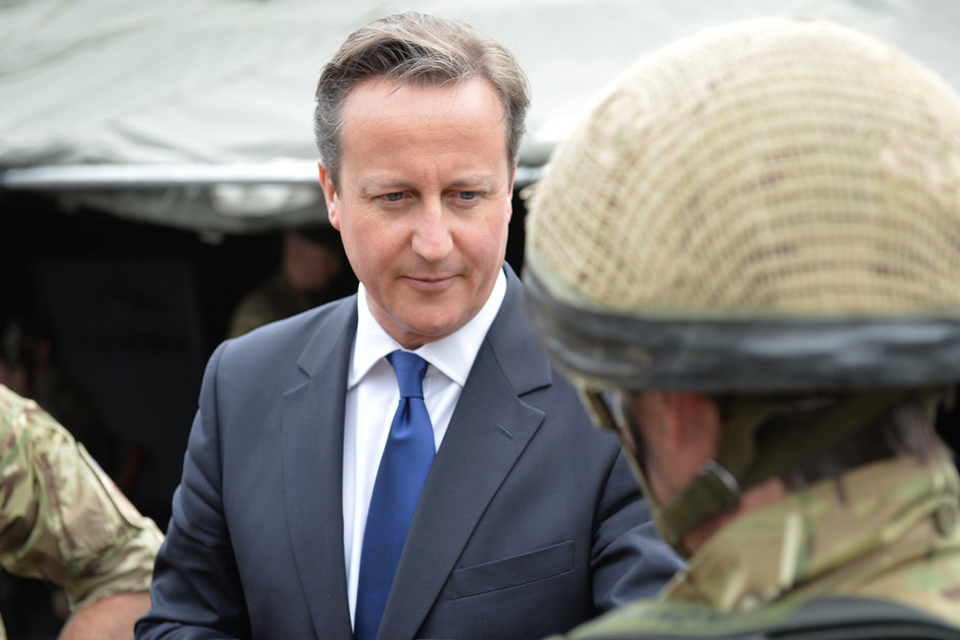 Private Ross Brackenridge, from Johnstone, has been with 6 SCOTS for 2-and-a-half years. He explained to the Prime Minister what he has done during that time:
I did my basic training in Edinburgh and then Catterick. Last year I was able to deploy on exercise to Cyprus.

I'm going to be working as part of the security effort for the Commonwealth Games this summer and then I'll be deploying again on exercise to Italy later this year.
A keen boxer, Private Brackenridge thinks working at Glasgow 2014 will be a positive experience. He said:
I work 3 days-a-week in Glasgow as a recruiter for the battalion, so I'm looking forward to the Commonwealth Games. I am going to be a part of the security effort, but I don't know what venue I'll be working at yet.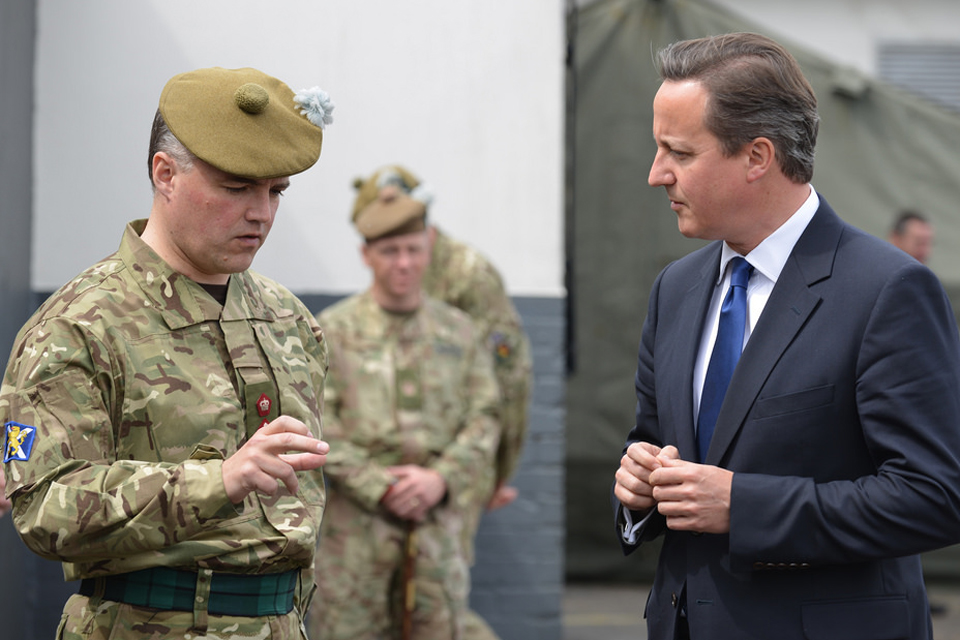 Private Ashim Burungu is another 6 SCOTS soldier who will be playing a role in the Commonwealth Games. He said:
I have been studying sports and exercise science at Stirling University and I graduate this summer, so the Commonwealth Games is good timing for me.

The Prime Minister was very interested in why, as a student, I joined the Army Reserve and what I was planning to do in the future.
6 SCOTS has detachments across the south of Scotland and the Prime Minister was briefed on how the battalion recruits its personnel and the duties they undertake.
David Cameron's visit to 6 SCOTS is part of a 2-day tour of Scotland to make positive arguments in favour of Scotland remaining part of the UK, ahead of the independence referendum on 18 September. He said:
My message is simple. We want Scotland to stay. We are all enriched by being together. Scotland puts the 'great' into Great Britain. Together we are a United Kingdom with a united future.
Visit the Scottish independence referendum page on GOV.UK for more information.
Published 15 May 2014