News story
Prime Minister David Cameron congratulates Kenyan President Elect
The Prime Minister wrote to President-elect Uhuru Kenyatta today. He congratulated the President-elect and all others elected in Kenya's elections, upheld today by the Kenyan Supreme Court.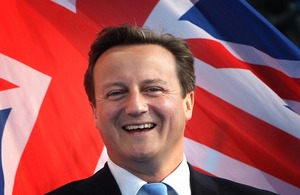 He stressed that this represented the end of a remarkable process, in which more Kenyans than ever before turned out to vote. The Prime Minister urged the Kenyan people to be proud of the strong signal they have sent to the world about their determination to exercise their democratic right peacefully. He encouraged all Kenyans to continue this spirit of peace and accept the decision of the Court as final.
"The Prime Minister stated that the Kenyan people had made their sovereign choice, and resolved disputes through the rule of law and the strong institutions of the Supreme Court and due Constitutional process. He welcomed the President-elect's commitment that his new Government will work with all Kenyans in a spirit of inclusivity and reconciliation, and that the Government of Kenya will continue to meet its international legal obligations.
"The Prime Minister also underlined his strong commitment to the partnership that exists between Kenya and the UK. He described the relationship as deep and historic, with a substantial shared agenda of stability, security, development and prosperity that benefits both our countries. He looked forward to working with the President-elect's new Government to build on this partnership, and to help realise the great potential of a united Kenya in line with Vision 2030."
Published 30 March 2013