Press release
Prime Minister and Health Secretary announce new commitments on 24/7 NHS care
The Prime Minister and Health Secretary announce that patients will be able to access the NHS 24/7 through the new free to call NHS '111' service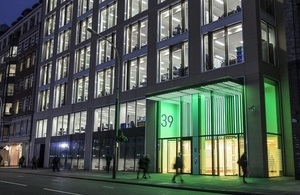 If you think you might need emergency help, call 999. For all other urgent health care needs there is 111
The Prime Minister and the Health Secretary Andrew Lansley will today announce that patients will be able to access the NHS 24/7 through the new free to call NHS '111' service - the number to call for all non-emergency NHS care and advice.
They will announce that if you need to see a GP urgently, the NHS 111 service will make sure this happens. Similarly, if you need to see a nurse or need an urgent home visit in the middle of the night, NHS 111 will organise that.
They will also reveal that NHS 111 content will be available online, enabling people to access health information, a directory of local services and check their symptoms, as well as being able to connect directly to a 111 call adviser to assess the help they need. The intention is also to launch a mobile phone application offering the same services.
The NHS 111 service will even allow GPs the option of linking their own booking systems to the new service, allowing their patients to book an urgent appointment with their local GP through 111.
The service will be available to over 10 million people across the country by April 2012. It will be free to call and give patients much more choice and control in a genuinely 24/7 NHS: no more confusion over where to turn day or night; no more impersonal answer machines and no more waiting for call-backs.
The Prime Minister said:
"I believe people should get the care they need, when and where they need it. However, too many people are confused about what is available to them or how best to get it, especially at night or if they are away from home.
"That's why we are introducing NHS 111. The new service will make sure callers can access the care and advice that is right for them, 24 hours a day, 365 days a year."
Andrew Lansley said:
"The new 111 service will mean patients can access the whole of the NHS through just one simple number.
"This marks another important step in modernising the NHS and giving patients greater control and choice over their healthcare."
Dr Clare Gerada, Chair of the Royal College of General Practitioners, said:
"NHS 111, as a single point of access for patients with urgent care needs, with a memorable telephone number linked to an up to date directory of services, is a major step forward. Not only will callers to the service be advised on what to do but also be directed to the appropriate local service to address their need consistently. However, patients should be aware that this is not a replacement for the current system and that they can continue to call their GP practice as normal.
"Having a live directory of services will also be of benefit to NHS staff including GPs, allowing them to more easily access local services for their patients. NHS Pathways, which is the suite of clinical content that underpins the current NHS 111 pilots, has been developed by GPs so that it is relevant for the NHS. The NHS 111 service as a commissioning tool will no doubt also provide important information to help re-design local services so that they are more responsive to patients' needs."
NOTES TO EDITORS
1. For further information please contact  Department of Health press office on  020 7210 5221
2. NHS 111 will be free to call and available 24 hours a day, 365 days a year.
3. Dialling 111 will get you through to a team of highly-trained call advisers, supported by experienced nurses. They will ask you questions to assess your symptoms and direct you straightaway to the service that is best able to meet your needs, taking into account your location, the time of day and the capacity of local services. It will also offer you an improved telephone experience, by referring you directly to the appropriate service and eliminating, as far as possible, the need for "call backs". If you are assessed as needing an ambulance one will be despatched, just as quickly as if you had dialled 999.
4. The NHS 111 service, currently available in County Durham and Darlington, Nottingham City, Lincolnshire and Luton, will be rolled out in the Isle of Wight and Chesterfield and surrounding areas before Christmas.
Published 1 October 2011