Power of attorney fee refund scheme launched
All those eligible for a partial refund on their power of attorney fees can apply from today (1 February 2018).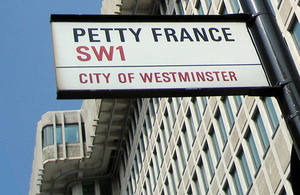 The refunds are being offered to those who may have been charged more than was necessary to apply to register lasting or enduring powers of attorney between 1 April 2013 and 31 March 2017.
During this period, the Office of the Public Guardian's (OPG) operating costs came down as more people applied to register a power of attorney and the process became more efficient, but the application fee charged was not reduced in line with this.
The Ministry of Justice, which sets OPG's fees, reduced the application fee with effect from 1 April 2017, and has now launched a refund scheme for those who paid a higher fee in the qualifying period. The scheme will be run by OPG.
Making a claim is quick and simple using the online service. Only one form needs to be completed for each donor and OPG will find all power of attorney application fees paid by the donor during the qualifying period.
Full guidance for those applying is available online, and there is a dedicated refunds service helpline for those who need it. Call OPG's contact centre on 0300 456 0300 and select option 6 to be put through to the refunds team.
Lines are open Monday, Tuesday, Thursday and Friday from 9am to 5pm and Wednesday from 10am to 5pm. Visit www.gov.uk/call-charges for call charges.
Prior to launch the online service was extensively tested with a wide range of eligible donors and attorneys. OPG continues to work with stakeholders to make sure those affected know about the refunds service and are able to make a claim.
Published 1 February 2018