News story
Plans for future Reserve Forces unveiled
The government's plans to sustain and grow the UK's Reserve Forces have been published today, 3 July 2013.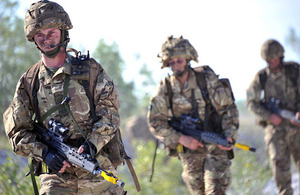 Better benefits, more security, and more support for reservists and their employers are key pillars of the Reserves White Paper, unveiled by the Defence Secretary Philip Hammond.
The new relationship set out in the white paper 'Reserves in the Future Force 2020' is intended to be a significant step forward in the plans to create a new, fully integrated Reserve Force that is well-trained, well-equipped and well-funded. The raft of measures revealed today are aimed at growing the UK's Reserves to around 35,000 across all 3 Services and giving crucial support and incentives to reservists, their families and employers.
The Territorial Army will change its name to the Army Reserve to better reflect its enhanced role and its full integration into the 'whole force'. £80 million will be invested in the Army Reserve estate to accommodate the larger numbers, with £110 million invested across the tri-Service Reserve estate.
For reservists, the measures unveiled today include:
the introduction of paid annual leave when training as well as when on operations

for the first time, generous Armed Forces pension entitlements, when training and on operations, under the Armed Forces Pension Scheme, are to be introduced in April 2015

better training and access to the equipment used by their regular counterparts

access to key defence health services when training and on operations

transferable skills and academic qualifications

an Army Reserve training commitment of around 40 days per year, up from a current average of 35

legislation to ensure access to employment tribunals in unfair dismissal cases against reservists, without a qualifying employment period
VIDEO: UK Defence Secretary, Philip Hammond, addresses UK Armed Forces personnel following the publication of today's White Paper
VIDEO: Video message to UK Armed Forces personnel
Employers will also benefit from today's announcement. There will be:
a £500 per month, per reservist, financial award to small and medium enterprises on top of the allowances that are already available when their reservist employees are mobilised

more notice so employers are able to plan for the absences of their reservist employees

greater recognition for leading supportive employers

a national relationship management scheme to strengthen our relationships with larger employers
Philip Hammond said:
We are revitalising our Reserve Forces, reversing the decline of the recent past, growing their trained strength and investing an additional £1.8 billion over 10 years to do this. This marks a significant step forward as we change our relationship with reservists, their families and employers; dramatically improving what we offer them. Amongst the new measures, individuals will no longer feel penalised for being a reservist and small companies will get financial help if they employ and support a reservist.

These changes are going to help us build a new relationship with society, and with this new relationship I am confident that we are going to be able to grow and sustain our Reserves so that we have the future Reserve Forces the nation requires.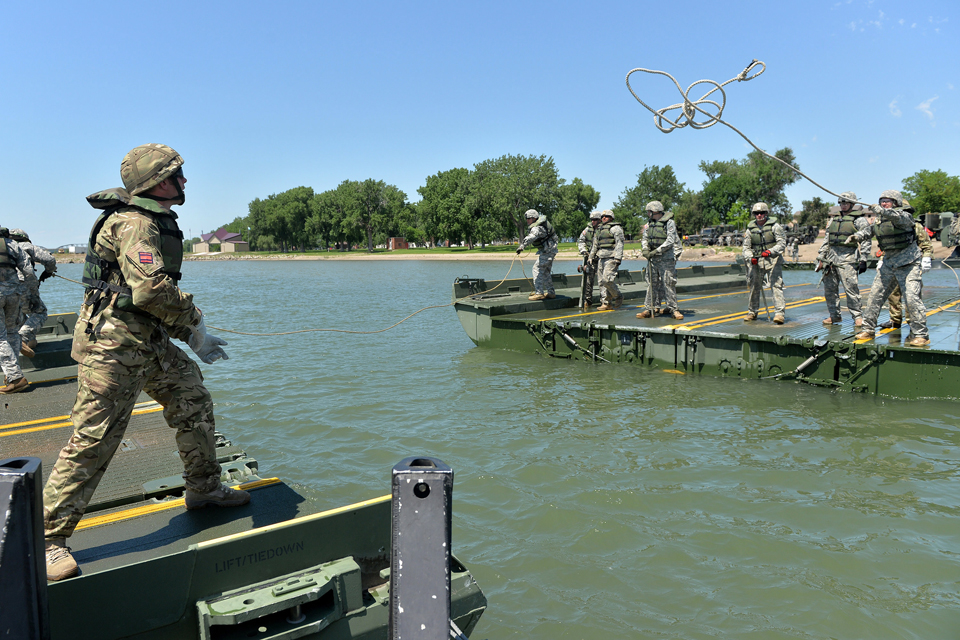 Future Army Reserve
Alongside the wide-reaching changes set out in the white paper, the Army has separately published details of the future structures and basing for the Army Reserve. These changes will bring the Army Reserve into the 21st century, streamlining it and aligning it more closely with its regular counterpart as part of an integrated whole force.
It will help MOD sustain a capable Army Reserve in the future, provide clarity on the future purpose, roles and location of Army Reserve units, and generate the level of certainty over their future to support the major recruiting drive currently being undertaken to expand the Army Reserve.
Details of the Reserve Forces site summary can be found here.
The Chief of the General Staff, General Sir Peter Wall, said:
Today's white paper gives the Army important clarity on how it will generate an integrated Army of Regulars and Reserves. The Army Reserve will be more highly trained, better equipped and better paid. It has a key role to play in our nation's security and it will offer its soldiers plenty of challenge and adventure.
VIDEO: Vice Chief of the Defence Staff, Air Chief Marshal Sir Stuart Peach, on the future of UK Reserves
VIDEO: Vice Chief of the Defence Staff on the future of UK Reserves
Published 3 July 2013
Last updated 4 July 2013
+ show all updates
Added link to Reserve Forces site summary
Secretary of State for Defence video message uploaded
First published.