News story
Planning a same sex wedding from 29 March – what you need to know
Couples can formally give notice of their intention to marry on 13 March 2014.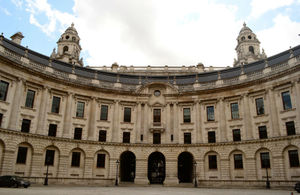 Same sex couples in England and Wales wishing to be among the first to marry are being reminded that they can give notice to their local register office from 13 March.
For most marriages or civil partnerships you must give at least 16 days' notice at your local register office. To give formal notice you should contact your local register office and make an appointment. There might be different rules for religious ceremonies.
Same sex couples who married abroad under foreign law and are currently treated as civil partners will be recognised as being married in England and Wales from 13 March 2014.
Other timetable details include:
same sex weddings in some British consulates and overseas armed forces bases will be possible, and arrangements for same sex weddings in military chapels will be in place from June 2014
working to ensure that couples wishing to convert civil partnerships into marriages, and married people wanting to change their legal gender while remaining married, will be able to do so before the end of 2014
The Marriage (Same Sex Couples) Act 2013 became law in July 2013 in England and Wales, it:
allows same sex couples to marry in civil ceremonies
allows same sex couples to marry in religious ceremonies, where the religious organisation has 'opted in' to conduct such ceremonies and the minister of religion agrees
protects religious organisations and representatives who don't wish to conduct marriages of same sex couples from successful legal challenge
enables civil partners to convert their partnership to a marriage,
enables married individuals to change their legal gender without having to end their marriage
Further information
Published 12 March 2014