News story
PiP one year on: thousands of women have turned to NHS for help
Almost 8,000 women, who had their PiP breast implants put in privately, have turned to the NHS for help.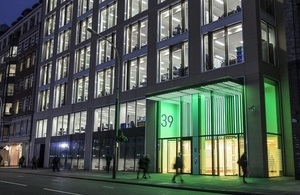 The latest figures published last week show that up to 30 November:
a total of 7,917 referrals have been received from women who had their implants put in privately
of these, 5,255  scans have now been completed
633 have decided to have their implants removed on the NHS and 418 operations have been done
4,328 women require no further help from the NHS at this time
Some private clinics would not support their patients so the NHS offered the opportunity to have a consultation, a scan and, if agreed it would be the best thing for their health, the NHS would remove the implants.
Health Minister Lord Howe said:
"It has been a worrying year for women affected by the PiP scare. It has been our number one priority since this issue came to light 12 months ago to make sure women have been kept well informed and received the appropriate clinical advice and care.

"I hope it is a small comfort to women and their families to learn that the experts examined all the available evidence and concluded that the silicone contained in PiP breast implants does not pose a risk to human health.

"We want to do everything we can to prevent anything like this happening again. We can't stop someone in another country committing a crime - as happened in this case - but we can make sure that people are properly supported and that they get all the information they need before deciding to have cosmetic surgery."
In addition, to support women affected by the scare, the government:
launched a major review of the cosmetic surgery industry, which will be published in March 2013 and includes:

whether the right amount of regulation is in place
if people have the right amount of information before going through with surgery
how to make sure patients get the right aftercare

is in discussion with the European Union about revising and amending regulations and legislation for medical devices, including implants; member states are already implementing a voluntary programme of action, in light of lessons learnt from the events involving fraudulent PiP breast implants
launched a review led by Health Minister Lord Howe on the department's and MHRA's response, published in May 2012
ordered a review published as a final report in June 2012 led by the NHS Medical Director Sir Bruce Keogh on safety of implants
regularly publishes statistics via press notices on PiP breast implants to show how the NHS has helped women affected by the scare
The department will continue to collate and publish data on the number of women who have received a PiP breast implant from either the NHS or the private sector.
Published 21 December 2012