News story
PHE and NHS England guide highlights importance of communities to health and wellbeing
Guide is part of joint 'Working with communities: empowerment, evidence and learning' project.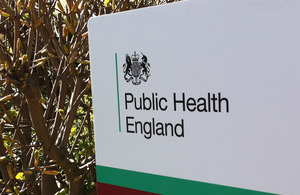 A new guide from Public Health England (PHE) and NHS England has identified how local government and the NHS have important roles in building confident communities to improve health and reduce inequalities.
The guide states the move to a new health system, including the transfer of public health to local government, has created opportunities for public health and healthcare to become more person and community centred. The move enables individuals to realise their potential and to contribute to building healthier, more resilient communities
The guide calls on local partners to consider the 'family' of community centred approaches to improve health and wellbeing in their areas, including:
strengthening communities: where approaches involve building on community capacities to take action together, both on health and on the social determinants of health
volunteer and peer roles: where approaches focus on enhancing individuals' capabilities to provide advice, information and support or organise activities around health and wellbeing in their or other communities
collaborations and partnerships: where approaches involve communities and local services working together at any stage of planning cycle
access to community resources: where approaches connect people to community resources, practical help, group activities and volunteering opportunities to meet health needs and increase social participation
The guide recommends local leaders, commissioners and service providers:
consider how community-centred approaches can become an essential part of local health plans
recognise the diverse range of approaches that can be used to improve physical and mental health
use the family of community-centred approaches as a tool to consider potential options for commissioning health improvement and preventive services
involve those at risk of social exclusion in designing and delivering solutions that address inequalities in health
celebrate, support and develop volunteering as the bedrock of community action
Professor Kevin Fenton, Director of Health and Wellbeing, Public Health England, said:
Our health system must evolve and respond to the many demands and challenges it faces whilst staying rooted to the values that have shaped and sustained it.

Communities are a valuable part of that health system and have a vital contribution to make to improving health and wellbeing. This guide provides local organisations a starting point and a framework for building confident communities in their areas.
Giles Wilmore, Director for Patient & Public Voice and Information, NHS England, said:
The NHS Five Year Forward View sets out how the health service needs to change and argues that we need to do more to fully harness the renewable energy represented by citizens and communities. Bringing together evidence and learning, this guide and family of approaches show how the NHS and local commissioners can play their vital role in building confident and connected communities.
Read the Health and wellbeing guide to community-centred approaches.
Published 11 February 2015