News story
Personal health budgets and NHS Continuing Healthcare
The Department has published a discussion paper which explores personal health budgets for people receiving NHS Continuing Healthcare.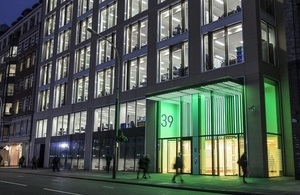 This is aimed towards healthcare professionals who will have a specific role in this initiative or are considering the future implementation of personal health budgets. Personal health budgets and NHS Continuing Healthcare is the first of a number of informative documents on the subject.
Personal health budgets are currently being piloted in the NHS in England, with over 2,700 participants across 20 sites. A number of sites are piloting personal health budgets with people eligible for NHS Continuing Healthcare. In October 2011, the Secretary of State for Health announced that subject to the evaluation, by April 2014 everyone in receipt of NHS Continuing Healthcare will have a right to ask for a personal health budget, including a direct payment. This will form part of a broader rollout of personal health budgets to people with long term health conditions.
A personal health budget is an amount of money that is allocated to an individual to allow them to meet their health and well-being needs in a way that best suits them. At the heart of a personal health budget is a care plan which sets out the individual's health (and social care) needs and includes the desired outcomes, the amount of money in the budget and how this will be spent. The care plan has to be agreed between the individual and the professional, before being checked and signed off by the NHS.
Personal health budgets potentially offer greater integration of health and social care for both individuals who need care and their carers, and better partnership working between the NHS and local authorities. Personal health budgets and NHS Continuing Healthcare provides more information about the recent Government announcement and how these budgets are relevant to people receiving NHS Continuing Healthcare and how personal health budgets change the NHS Continuing Healthcare pathway.
Published 1 February 2012