Press release
People covering their own backs instead of taking responsibility
Paul Burstow takes a stand against the worrying trend in safeguarding saying that its definition has been widened to a ridiculous degree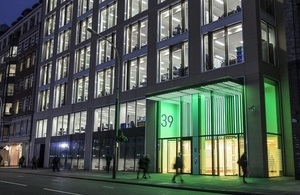 At a speech to health and social care professionals today, Care Services Minister Paul Burstow took a stand against the worrying trend in safeguarding, saying that its definition has been widened to a ridiculous degree.
He said that a top-down culture has led to an over-reliance on checklists, process and procedure. People have been abdicating responsibility and covering their own backs instead of taking responsibility and sorting the problem.
Paul Burstow said:
"We need proper systems to report abuse.
"Those systems only work if they are used properly and the people running them do not become bogged down investigating cases that have nothing to do with protecting people from abuse.
"This is about common sense, trusting front line professionals to use their judgement so that the most serious cases of abuse don't get lost amongst cases that should never have been referred in the first place."
He said that procedure is no substitute for professional judgment and that we appear to have lost confidence in the abilities, common sense and skill of our highly trained professionals.
Paul Burstow cited some of the shocking examples he has heard where incidents that should have been dealt with through standard management processes have been escalated to safeguarding alerts:
A care assistant falling asleep one night, on a single occasion, was reported as a safeguarding issue.
A torn piece of carpet was reported as a safeguarding issue
The Department of Health was told about a service user being given a new care plan to have more variety in their diet, by having several smaller meals each day. It was reported as a safeguarding issue because "not enough main meals" were being provided.
The result of over-reporting such as this leads to paralysis of the local safeguarding system. Countless hours can be spent reporting and investigating things that are clearly far beyond the realm of safeguarding and yet some genuine cases are missed.
Safeguarding Adult Boards are being made mandatory. They already exist in most local authorities, but we are putting them on a legal footing. They will need to make the difference between genuine safeguarding issues and issues of management, staff practice, quality and safety very clear to all.
Published 21 February 2012