Press release
Patients' Association report
Department of Health responds to Patients' Association report calling for hospitals to commit to treating patients with dignity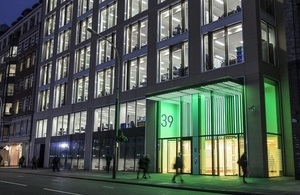 The Patients' Association has published a report calling for hospitals to commit to treating patients with dignity.
In response, a Department of Health spokesperson said:
"Everyone admitted to hospital deserves to be treated with compassion and dignity. Many parts of the NHS provide really good care, but some sadly fall short of what we demand. That's why we asked the Care Quality Commission to carry out unannounced inspections on issues including patient dignity and nutrition. So far, 100 inspections have already been carried out and 700 more will be carried out next year.
"Wherever there is poor performance we will root it out, and whatever the reason for that poor performance we will tackle it. The Patients' Association is right to rise these examples and issues, and we will work with them and with the NHS to sort these problems out."
Published 9 November 2011