Press release
Over 90 per cent of patients satisfied with NHS 111
A study into the initial NHS 111 pilot sites has found that 92 per cent of callers are satisfied or very satisfied with the service, Health Minister, Lord Howe, announced today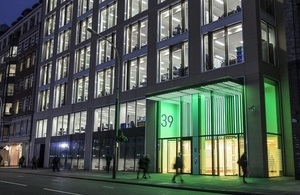 The new NHS 111 service, which means patients can reach the whole of the NHS through just one simple free to call number, has now dealt with well over 1,000,000 calls since its introduction in August 2010. The service is now up and running in 13 locations across England.
The University of Sheffield has published its 'Evaluation of NHS 111 pilot sites' report into the first four sites to go live.
The report found that overall the new service achieved its goal of getting patients to the 'right place, first time' and that the four sites exceeded the national standards for the number of calls answered within 30 seconds.
Calls include patients who:
• need medical help fast but it's not a 999 emergency
• need some guidance about the best possible service
• don't know who to call or aren't registered with a GP
The detailed findings of the report show that 93 percent felt that the advice given was helpful and 86 per cent of callers followed the advice given. In addition, 86 per cent said that they were 'definitely clear' about when to use 111 and 86 per cent said they would use 111 again for a similar problem.
Health Minister, Lord Howe, said:
"This report shows that NHS 111 is benefiting patients by improving access to urgent care services and ensuring they get to the right service, first time, to meet their medical needs.
"Of course, it is early days for NHS 111 and this report is based on the first four pilot sites. There are now thirteen sites up and running and we expect to see NHS 111 have a greater impact as more areas go live."
Professor Matthew Cooke, National Clinical Director in Emergency Medicine, said:
"There is strong support for the new service across the NHS. This report will help us shape and improve 111 services as more sites launch their services.
"It is important that people use NHS 111 to find out what help is available to them. Crucially, those patients who are accessing urgent and emergency care services via 111 are getting to the service that they need."
Latest figures for June 2012 show that across the ten pilot sites that are now established, 92 per cent of callers were very or fairly satisfied with their NHS 111 experience and that 98 per cent of calls were answered within 60 seconds.
The majority of NHS 111 services will be up and running by March 2013
Notes to editors
For further information, please contact the Department of Health's press office on 020 7210 5962.
'Evaluation of NHS 111 pilot sites' by the University of Sheffield can be found on their website.
The 13 live sites now up and running are: County Durham and Darlington, Lincolnshire, Luton, Nottingham City, Isle of Wight, Derbyshire, Lancashire, Great Yarmouth & Waveney, Hertfordshire, Oxfordshire and the London Boroughs of Hillingdon, Croydon, Kensington & Chelsea, Hammersmith & Fulham, and Westminster.
Dialling 111 will get you through to a team of highly-trained call advisers, supported by experienced nurses. They will ask you questions to assess your symptoms and direct you straightaway to the service that is best able to meet your needs, taking into account your location, the time of day and the capacity of local services. It will also offer you an improved telephone experience, by referring you directly to the appropriate service and eliminating, as far as possible, the need for "call backs". If you are assessed as needing an ambulance one will be despatched, just as quickly as if you had dialled 999.
The University of Sheffield's Medical Care Research Unit was commissioned by the Department of Health to conduct an independent evaluation of the NHS 111 service in the four pilot areas over the first 12 months of live operation.
Published 26 October 2012