News story
Response to public comments on social action
Government response to public comments on social action in Our Programme for Government.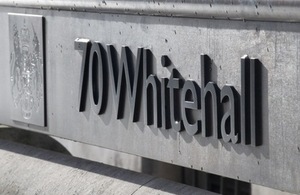 Thank you to everyone who commented on social action in Our Programme for Government (PFG) [external website].
National Citizen Service
There were a number of comments about the National Citizen Service (NCS). The government is committed to introducing the NCS to give young people an opportunity to develop the skills needed to be active and responsible citizens, mix with people from different backgrounds, and start getting involved in their communities. Full details of the programme, including how local organisations can get involved in delivery, will be announced later this year, with a launch expected in 2011.
In response to a number of the comments the opportunity to mix with young people from a range of different backgrounds, including the most disadvantaged, is one of the key aims of the National Citizens Service.
V & Volunteering
The government is working to make it easier for people to volunteer and be more involved in their communities.  A number of comments were about CRB checks and there will be reviews of both CRB checks and the Vetting and Barring Scheme to scale them back to common sense levels.
A number of comments also highlighted the positive of work of the youth volunteering organisation v. The government is currently considering v's role and will be able to say more following the outcome of the spending review in the autumn.
Easing the bureaucracy around faith-based organisations
We also received comments on the bureaucracy preventing faith-based organisations from receiving government funding to set up help centres if they are 'associated with' a Christian organisation or if participants wish to advocate Christian principles.
In response to these concerns, we acknowledge that faith communities make a vital contribution to national life. Across the country, Christians and followers of other religions are working hard to address problems in their communities. They have the buildings, experience, volunteers and 'reach' that can put them at the very heart of service-delivery to many vulnerable groups.
This, and inter-faith activity, is an important component of the Big Society we want to build, in which people work together for the common good and to tackle shared problems. Of course we want services to be offered equally to all people regardless of their faith. But we know that the vast majority of faith groups not only accept this, but fully embrace their role in helping to ensure the welfare of all in their local community.
Find out more
Published 30 July 2010