News story
Ongoing support for flood-hit farmers and landowners
Farmers and landowners seriously affected by Storm Desmond are being offered help and advice by Natural England.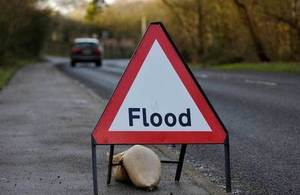 Natural England advisors are visiting farmers and landowners who requested help to deal with the problems caused by the flooding.
Staff are also providing guidance via the national helpline 0300 060 6000 following the temporary easing of restrictions that normally apply to:
Environmental Stewardship agreements
protected sites
Simon Humphries, Natural England's Area Manager for Cumbria, said:
We know that it will not be possible for some people to meet all the requirements of their agri-environment schemes following the aftermath of the storms, particularly because of damage to field boundaries and infrastructure.
We are here to help, so if anyone has concerns about complying with their scheme because of the flooding then we would urge them to contact their local adviser, or our national helpline on 0300 060 6000 as soon as possible, and we will be happy to talk through any questions or concerns they have.
The temporary lifting of restrictions means farmers or landowners don't need Natural England's prior permission to carry out emergency works on SSSI land which has been affected by the floods.
Emergency works include:
situations where there's an immediate risk to animal welfare, safety of people
prevention of further damage to buildings or infrastructure
If people have already carried out emergency works, or are planning other works on SSSI land, they should tell Natural England by:
Simon Humphries added:
Our priority is always public safety and we urge people to keep up to date with the latest information on winter flooding 2015: community support or follow @EnvAgency and #floodaware on Twitter for the latest flood updates.
Further information
Contact your local Forestry Commission office for advice if you have concerns about the impact of flooding on:
new woodland created under the English Woodland Grant Scheme
mature trees that may need a felling licence
Published 17 December 2015