Olympic security plans put to the test
A major two day exercise is currently underway testing the response of the government and the emergency services to a terrorist incident set during the Olympic and Paralympic Games this summer.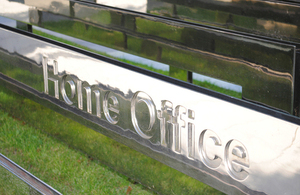 Exercise 'Forward Defensive' is testing Games time plans and structures in a crisis and exercising how police and emergency services, government departments and other key agencies respond to a range of incidents.
Last summer Home Secretary Theresa May announced the start of a series of Olympic and Paralympic exercises. These are not in response to any specific threat, but provide a valuable opportunity to learn lessons and refine our plans.
This exercise is part of the government's regular National Counter-terrorism Exercise Programme and has been jointly developed by the Home office and the Metropolitan Police Service. 
A safe and secure Games for all to enjoy
James Brokenshire Minister for Crime and Security said: 'We want to deliver a Games where the sporting achievement and the Olympic spirit is what people will remember - not the security.
'To ensure that happens we need to test our plans and this exercise gives us the opportunity to inform, reassure and build confidence in the UK's safety and security operation.
'We are determined to leave nothing to chance to deliver a safe and secure Games that London, the UK and the World can enjoy.'
The Home Secretary attended the scene, Aldwych underground station in Surrey Street, to see the operational response on the ground.
Published 22 February 2012