Offender personality disorder – consultation response
The response to the offender personality disorder consultation has now been published. The consultation asked for people's views about a new…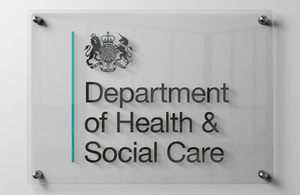 The response to the offender personality disorder consultation has now been published.
The consultation asked for people's views about a new pathway approach for the treatment and management of offenders with serious personality disorders. The consultation was closed on 12 May, 2011.
For some individuals personality disorder contributes significantly to their offending. Approximately two-thirds of prisoners meet the criteria for at least one type of personality disorder and a high proportion of cases are managed by probation. For a relatively small number of offenders, in its most severe forms, personality disorder is linked to a serious risk of harm to themselves and to others. These offenders have highly complex psychological needs that create challenges in terms of management, treatment and maintaining a safe working environment.
From responses to the consultation it is clear that there is broad support for the National Offender Management Service (NOMS) and the NHS to work together to design and implement integrated pathways for managing and treating offenders with severe personality disorders, building on local and regional structures.
Published 21 October 2011