News story
Nominations open for the first UK Social Investment Awards
The Social Investment Awards, supported by Cabinet Office and RBS, will celebrate UK businesses and people who are solving social problems.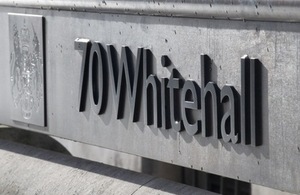 The social investment market helps ventures that might otherwise struggle to get funding, so that they can grow and make a difference in their local communities. The new awards aim to highlight the important impact that social investment is having on communities. They will also help to show investors that it is a market that will grow and become a conventional way to invest.
The awards are free to enter and nominations are open until 30 September. RBS will host an event for the winners on 27 October.
Award categories
the Investor Access Award recognises people who have done the most to make it easier for investors to access the social investment market
the Global Impact Award recognises people who have done the most to promote social investment internationally
the Community Impact Award recognises people who have enabled the most significant social impact in communities
the Investment Readiness Award recognises people who have done the most to ensure that social businesses have the capacity to take on social investment
the New Markets Award recognises the product that has shown the greatest potential to become part of public or private sector markets
The UK social investment market is worth over £200 million. It supports social enterprises that contribute over £55 billion to the UK economy each year and now employs over 2 million people in the UK. From 2010 to 2012 the UK social investment market grew by 25%. It is expected to increase to £1 billion worth of investment by 2016.
Minister for Civil Society Brooks Newmark said:
Social investment helps charities and social enterprises to grow and solve complex societal problems. This government has played a leading role in developing the market and these awards give us an excellent opportunity to shine a light on some of the most pioneering enterprises, and investors who are making it all happen.
David Treacher, RBS Managing Director of Public Sector and Charities said:
Social Investment transforms communities; it creates jobs and stimulates vibrant economies up and down the country, that's why RBS has supported the sector for over 15 years. These awards, the first of their kind, recognise the hard work, passion and energy of entrepreneurs and investors, and showcase the real potential of investing in social projects throughout the UK.
Published 27 August 2014