News story
No amnesty for asylum seekers
Immigration minister says that although system government inherited was 'chaotic,' there will be no amnesty for asylum seekers in the UK.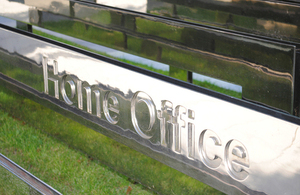 His comments follow criticisms by the Home Affairs Committee which observes that such a large proportion of asylum seekers have had their applications approved that it amounts to 'an amnesty'.
Chaotic system
Immigration minister Damian Green said: 'We have known for some time that the asylum system we inherited was chaotic.
'Some of these cases date back more than a decade and the UK Border Agency was always clear that because of the length of time many of these individuals have been in the country there would be no alternative to granting them leave to remain. There is no amnesty.'
Series of reports
The Home Affairs Committee report is the second in a series by the group of MPs and looks at a range of work by the UK Border Agency.
Responding to its broader conclusions, the minister said that the immigration system is being 'overhauled'.
'We are already radically reforming the points-based system and other routes of entry that have been subject to widespread abuse and will re-introduce exit checks by 2015.
'We are making greater use of intelligence to remove people with no right to be here and are concluding individual cases faster.'
Ask the minister
Damian Green recently responded directly to questions from the public about immigration reform submitted via Twitter and email.
Click play on the video below to watch his answers.

Published 2 June 2011