NICE to help drive standards in social care
From April 2013, the role of the National Institute for Health and Clinical Excellence (NICE) will expand to include social care. The Department…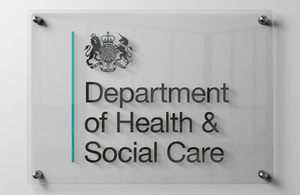 From April 2013, the role of the National Institute for Health and Clinical Excellence (NICE) will expand to include social care. The Department of Health has agreed an initial list of joint NHS/social care quality standard topics for NICE to start working on.
These include:
autism in adults and children
mental well-being of older people in residential care
the transition between health and social care, including discharge planning, admission avoidance, reducing readmissions and reducing unnecessary bed occupancy
medicines management in care homes
management of physical and mental co-morbidities of older people in community and residential care settings.
domiciliary care
transition between children and adult services
child maltreatment.
NICE will develop better evidence on what high-quality care looks like with the aim of improving the quality of social care.
This initial list was based on NICE consultation with the care and support sector on joint NHS/social care standards as well as priority areas for action emerging from the Care and Support __White Paper.
Earl Howe, Parliamentary Under-Secretary of State for quality said:
"The Care and Support White Paper set out our plans to drive up the quality of care.

NICE's new quality standards on social care will be a key driver of this. They will help define what good care and support looks like for commissioners and care providers as well as people using services."
NICE expects that standards in autism and mental well-being of older people in residential care quality standards will be published in 2013/14 with other quality standards published later.
The Department will soon consult with the care and support sector, people using care and support, and their families and carers, on what a full set of NICE quality standards and guidance should include to improve the quality of social care. Care providers will be able to use these as tools to help improve their services.
NICE is currently piloting two joint NHS/social care Quality Standards, covering the care of people with dementia and the health and well-being of looked after children and young people. Following a consultation process, NICE is aiming to publish these final Quality Standards in April 2013.
Published 28 September 2012