Press release
NHS Trusts to receive funding support
Seven NHS hospital trusts who have demonstrated that they face serious structural financial issues may receive additional financial support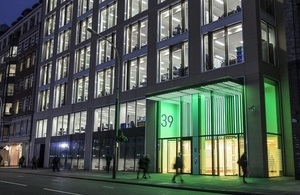 Seven NHS hospital trusts who have demonstrated that they face serious structural financial issues may receive additional support from the Department of Health if they can demonstrate that they can meet four key tests.
In October, Health Secretary Andrew Lansley announced that the Department of Health would provide ongoing support to a small number of NHS Trusts with historic Private Finance Initiative (PFI) arrangements that were unable to demonstrate the necessary long-term financial viability. To meet the criteria for such support, a shortlist of affected Trusts would need to demonstrate that they had met four key tests:
• The problems they face should be exceptional and beyond those faced by other organisations;
• They must be able to show that the problems they face are historic and that they have a clear plan to manage their resources in the future;
• They must show that they are delivering high levels of annual productivity savings;
• They must deliver clinically viable, high quality services, including delivering low waiting times and other performance measures.
This process was established so that patients and taxpayers could see that additional funding for NHS organisations that face financial issues would be provided in a transparent and open way, where it can clearly be demonstrated that these organisations would otherwise be financially sustainable.
Following further work, seven Trusts who may need financial support have been identified and further work on the detail of each individual case is underway including showing whether or not they can meet the four key tests:
• Barking, Havering and Redbridge NHS Trust
• Dartford and Gravesham NHS Trust
• Maidstone and Tunbridge Wells NHS Trust
• North Cumbria NHS Trust
• Peterborough and Stamford Hospitals NHS Foundation Trust
• South London Healthcare NHS Trust
• St Helens and Knowsley NHS Trust
Any Trusts that can satisfy the rigorous tests will have access to financial support of up to £1.5 billion in total over a period of 25 years. Some of this funding will be available from 2012/13 from within the Department of Health's budget.
Alongside this, Trusts must have in place local plans to achieve long-term financial balance, which will require other factors to be addressed, while continuing to deliver the best possible services for NHS patients. The funding will be provided in a transparent way that represents the best possible value for money for taxpayers.
Health Secretary Andrew Lansley said:
"The NHS is delivering great results for patients but we know that a small number of NHS Trusts with PFI arrangements have historic problems relating to these arrangements that make it very difficult for them to manage financially."
"Today's announcement is the latest stage in a programme of work we began in 2010 to identify and tackle financial problems at local level in the NHS. In the past, local Trusts have received extra funding on the quiet in order to avoid embarrassment. We have already signalled that we are determined to end these backroom deals by bringing greater transparency and openness to the process.
"We need to balance the accountability of the NHS at local level to live within its means on one hand, with recognising that there is a legacy of debt for some Trusts with PFI schemes.
"And we need to be certain that those NHS Trusts that face historic financial problems are not taking their eye off the most important issue of all - maintaining and improving their frontline patient care."
Ends
Notes to Editors
Please contact the Department of Health newsdesk for further information on 0207 210 5221.
Andrew Lansley's announcement in October can be found in his speech on the Department of Health website.
Published 3 February 2012