News story
NHS Patient Feedback Challenge uses online crowdsourcing to collect ideas and support projects
The recently launched NHS Patient Feedback Challenge, run by the NHS Institute for Innovation and Improvement, is using new ways of working …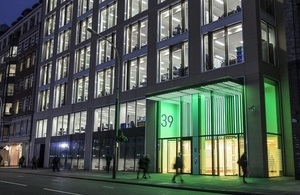 The recently launched NHS Patient Feedback Challenge, run by the NHS Institute for Innovation and Improvement, is using new ways of working to share, spread and implement the measurement and improvement of patient experience across the NHS.
The Patient Feedback Challenge is about getting the NHS to use feedback from patients to improve services, by spreading the best approaches already out there. NHS organisations will be able to bid for funding, which will be used to help them spread their approaches to improving patient experience to new settings.
A web channel will be used to collect ideas and support the development of strong bids and projects. This 'crowdsourcing' of ideas is a fundamental part of the bidding process, giving organisations the chance to share their ideas, convince others of their value, get feedback to improve them and build links that will help ideas spread further. Once projects are chosen, the web channel will become the place to find out what is happening with each successful project.
The successful projects will receive dedicated support,** which will have been identified through the selection process. New relationships **will be developed with collaborators to raise the profile of the programme and make the most of exceptional practice in other sectors. We hope that these ways of working will prevent the challenge from being 'the next initiative' so that it can really work for patients and their families.
The challenge's expert panel is currently on the lookout for NHS-based projects that use feedback from patients to systematically improve experience. The challenge is backed by a £1 million challenge fund, which will be used to support ambitious projects chosen by the panel that:
set out to develop a fully integrated patient experience measurement system that leads to continuous improvement cycles
create wholly patient focused organisations
encourage spread and adoption of positive patient experience practice within and across organisations
develop sustainable approaches that live beyond the initial programme
If you want to take part in the NHS Patient Feedback Challenge, register your ideas now on the Patient Feedback Challenge website.
Published 15 May 2012