Press release
NHS continuing to perform strongly
The official report on NHS performance shows the NHS continues to perform strongly for patients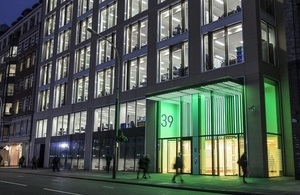 First report of financial year published
The official report on NHS performance shows the NHS continues to perform strongly for patients - achieving good results against the majority of key quality standards.
The Quarter 1 report, which sets out NHS quality and financial performance between April and June 2011, shows the NHS has not only maintained the quality of care patients receive but achieved improvements in key areas - reducing MRSA and C. difficile infection rates as well as driving down breach rates for mixed sex accommodation.
Overall, the NHS has continued to perform strongly in the first quarter of the financial year as it begins to deliver local plans to meet the pressures of an ageing population and the rising costs of drugs and treatments.
The NHS needs to save up to £20 billion from within its budget to meet these challenges. To do this, the local NHS has developed plans to improve quality, productivity and innovation that will see more care provided closer to home and more empowered patients in control of their own care.
The Quarter 1 report shows Primary Care Trusts (PCTs) are estimating they can achieve £5.9 billion savings this financial year. Every penny saved will be reinvested in patient care. This means the NHS is broadly on track to deliver the efficiency savings it needs by 2014/15.
Health Secretary Andrew Lansley said:
"We passionately believe in the NHS - one that is free at the point of use. That's why there will be a £12.5 billion increase in funding over the next four years.  But even with this, we know the NHS must be more efficient to meet the pressures of an ageing population and the rising costs of drugs and treatments.
"We know that despite the increase in funding, the NHS needs to save up to £20 billion from within its budget to meet these future challenges.  Where the NHS can do things better and save money to reinvest in patient care, it must do so. We are already seeing the results - the Audit Commission found that last year, the NHS made £4.3 billion of efficiency savings - at the same time keeping waiting times low, performing more tests, and reducing infections even further.
"We are absolutely clear that this does not mean cutting services - this means getting better value for every pound spent in the NHS so that it can continue to improve and deliver services for patients every day."
Deputy Chief Executive of the NHS David Flory said:
"The NHS is in the very early stages of its plans to deliver up to £20bn of efficiency savings by 2014/15 whilst maintaining or improving quality. The results from the first quarter of 2011/12 are encouraging, showing the NHS continues to deliver strongly for patients while maintaining a healthy financial position.
"But we know that the NHS faces unprecedented challenges with an ageing population and the rising costs of complex technology and medicines.
"The challenge going forward is to maintain high quality care, while ensuring we maintain strong financial control."
Highlights from today's report include:
• The NHS Constitution commitments to meeting the 18-week waiting time standard for 95% of non-admitted and 90% of admitted patients were met during the first quarter of 2011/12.
• MRSA infections were 25% lower than during the same quarter last year with C.difficile  infections 17% lower. 97 MRSA infections were reported in June, the lowest figure since mandatory surveillance began in 2011.
• The number of breaches of mixed-sex sleeping accommodation standards fell significantly, from 3.6 per 1,000 episodes in March to 1.3 per 1,000 episodes in June.
• Waiting time standards for cancer services, A&E services and ambulances services were all achieved during Quarter 1, and new outcomes data for A&E and ambulance service was collected for the first time in this period.
• A comprehensive monitoring and prevention system for reducing Venous Thromboembolism (VTE) is being implemented, the only one of its kind in the world. 86% of adult inpatients received a VTE risk assessment in June 2011, meaning we are continuing to make progress towards the ambition of 90%.
• The NHS made important progress in preparing to modernise, with 257 pathfinder clinical commissioning groups (CCGs) now established, covering 97% of the population and increasingly taking on delegated responsibility from PCT clusters.
ENDS
NOTES TO EDITORS
1. The Quarter report updates the NHS on progress towards key priorities, including financial health for April to June 2011 and can be found on the Department of Health website.
2. For media enquiries contact the Department of Health news desk on 020 7210 5221.
Published 30 September 2011