Next steps making midata a reality
Government highlights latest proposals for the groundbreaking midata programme, which aims to give consumers access to their data.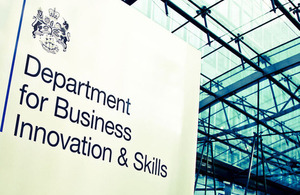 22 Aug 2012
---
---
midata is a partnership between the UK government, consumer groups and major businesses. It's aimed at giving consumers access to the data created through their household utility use, banking, internet transactions and high street loyalty cards.
Allowing people to access and use this personal data has the potential to open up a wealth of opportunities for consumers and businesses, promoting growth across the wider economy.
The government is committed to putting the UK at the forefront of this rapidly developing market. It is currently consulting on introducing a power that, when exercised, would give new rights to consumers to access their personal transaction data in an electronic, portable and machine-readable format.
A midata future: 10 ways it could help shape our future
Consumer Minister, Norman Lamb said:
"midata will allow consumers greater insight into their everyday consumption and lifestyle habits by using applications and intermediaries to analyse their actual behaviours and thereby empower them to make better spending choices and secure the best deals.
This will boost competition between companies in terms of value and service, and stimulate innovation in new data management tools and systems."
"We want the UK to be at the forefront of the data analytics and information services market that is rapidly growing with huge international potential. However, it's crucial that we engage with business and consumers to ensure that we do this in the right way."
In November 2011 the government launched its vision for midata. 26 organisations signed up to help achieve that vision and today's review shows that important progress has been made, with participants agreeing core principles about data release, publishing research into customer attitudes and beginning work on important questions of privacy and security.
The energy sector has blazed the trail, with many suppliers already giving customers electronic access to their transaction data and others to follow soon.
These are encouraging developments but the government believes that the significant advantages on offer for consumers and the economy mean that faster progress to achieve midata's vision is crucial.
The midata consultation explores the option of taking an order-making power to ensure government has the flexibility to act if the voluntary approach proves too slow. We are looking for information to help us get the details right so we can have an effective implementation of midata that will remain relevant in the future. Further consultation would be needed before the power could be exercised through secondary legislation.
The government welcomes responses from business, consumer groups, regulators and members of the public by 10 September 2012.
Links
Published 22 August 2012